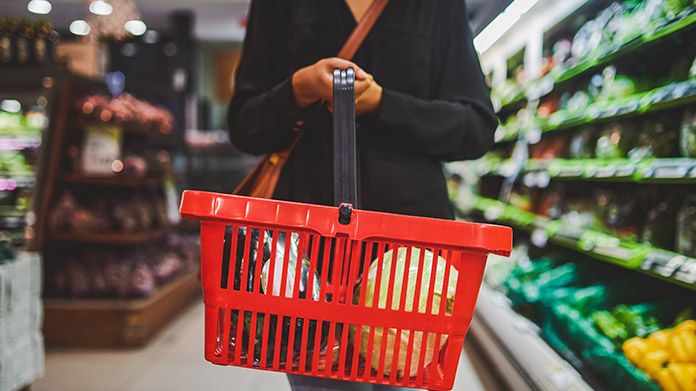 Opening a grocery store can be a dream of many persons. However, not all persons have insights about the sector with the majority of them having no experience in grocery or retail lines. Thus, it becomes more than important to go through the basic details and understand the results from thoughtful insights before even planning to open your grocery store. So, are you starting your own grocery store? Stay tuned as we've got all the relevant information for your profitable decision-making!
Starting a grocery store:
It is not simple to open your grocery store irrespective of the size and volume of the business. You must have a clear understanding of the functional, financial, and operating challenges in the grocery store.
All you need to do is understand the functioning of a grocery store. You buy different grocery items from the wholesale store and make them available to the local customers. Thus, it is important to understand the demands of the local customers and present the best products for them.
The financial challenges include the starting costs that include one-time and recurring expenses. The maintenance charges like managing the grocery store should be considered before starting it. This requires a dedicated financial setup to prevent any last-time finance issues.
The operating challenges are the main point that is a driving factor for your business's success. Thus, you must stay prepared for operating issues like managing workforce, supplies, location, deliveries, etc.
How much does it cost to start a grocery store?
To calculate the cost to start a grocery store, it is important to understand first that not all expenses are constant. Hence, the expenses in opening a grocery store are recurring and on-time. From a taxation point of view, the large one-time expenses may get depreciated overtime accordingly. So, a quick list of the main expenses in starting a grocery shop is:
Attorney fees for getting lease permits streamlined
Insurance costs
POS systems, cash registers, and dedicated store software
Hand truck, pallet jack, forklift, etc.
Labor wages, your working costs, etc.
Rent or mortgage costs
Wholesale costs of the products in your store.
Sales and payroll taxes
Refrigeration equipment
Shopping carts
Retail shelving and backroom shelving
So, the total cost of starting your grocery store comes around 500,000 USD on average. It is best to have around the same working capital for making your plan a ground reality.
Business profits from the grocery store:
Once you're aware of the costs to open a grocery store, you may ponder that how much does a grocery store owner make? It is imperative to have a clear estimation of the business profits before entering the grocery store markets.
Big companies have annual profit and loss (P&L) statements that you can make for your small or big grocery store. It is easy to calculate your monthly profit that is called fiscal profit. Thus, you can go for one-time calculations or around 13-times calculations using fiscal profits in a year.
All you need to do is subtract the following set of expenses from the gross sales. These are:
Occupancy expenses:
Repairs, maintenance, etc.
Utilities
Rent and property tax
Property insurance
Security
Salaries and benefits expenses:
Salaries
Payroll taxes
Employee expenses
Insurance costs
Other employee benefits
Miscellaneous expenses:
Cost of sold goods
Bank charges
Amortization or depreciation expenses
Supplies costs
Marketing expenses
Further, the earning potential of a grocery store is from thousands of dollars annually and can go up to 300,000 USD. All these profits from your grocery store are dependent on certain factors like competition, ability to create loyal customers, location of the grocery store, and customer services.
Wrapping Up:
Being a successful grocery store owner can be an overwhelming experience. All you need to do is complete your homework with full hard work and dedication before investing in the grocery store business. Broadly speaking, the budget to open your grocery store is around 500,000 USD. Thus, before starting your own grocery store, it is recommended to have the working capital for your business startup to avoid last time financial crunch.