What is Get Sound Trax?
GetSoundTrax is a royalty free music website that lets music artists upload and sell their music to fans or professionals to use in video and film projects.
Client
Tony Harmon, an internationally recognized concert guitarist and composer approached us with the idea of connecting music artists and fans through a platform that would help artists grow their career. This was to be achieved by letting artists distribute their tracks online and sell them directly to new and existing fans or professionals who will use it for commercial purposes like film and media.
Challenges
Music websites are generally flashy with splash pages, and music that starts playing automatically. These things get in the way of intuitive user experience, and the challenge was to avoid all these disruptions and create a level of visual interest.
Understanding the visitors' cognitive progression that would guide the design of the site for more conversions. If artists or fan visitors are expecting to see certain elements, we had to make sure that we anticipate and display them.
Our Approach
While researching some of the most successful music websites in the vein of Get Sound Trax, we made detailed notes of things that most users liked and didn't like and utilized these notes for brainstorming.
Pain Points
We found out that the download process on similar royalty free music websites was not smooth.
Users wanted a bulk download feature.
Taking a look at some of the industry stats ensured the viability of the idea and feasibility of the project.

Global revenue in the Music Downloads segment amounts to US$ 1.86 B in 2020

Global User Penetration is expected to rise from 9.3% in 2020 to 9.4% in 2024
The research also indicated that people who buy an artist's music are more likely to see their favourite artist perform live. This was one of the important goals the client wanted to achieve with this website.
What We Did
Sitemap
One of the first things we did was to lay out the entire structure of the website and figure out how these pages would be displayed. Our aim was to create a sitemap that has a shallow depth, meaning most pages were only a few clicks away. Best of all, it helps with the site's SEO performance.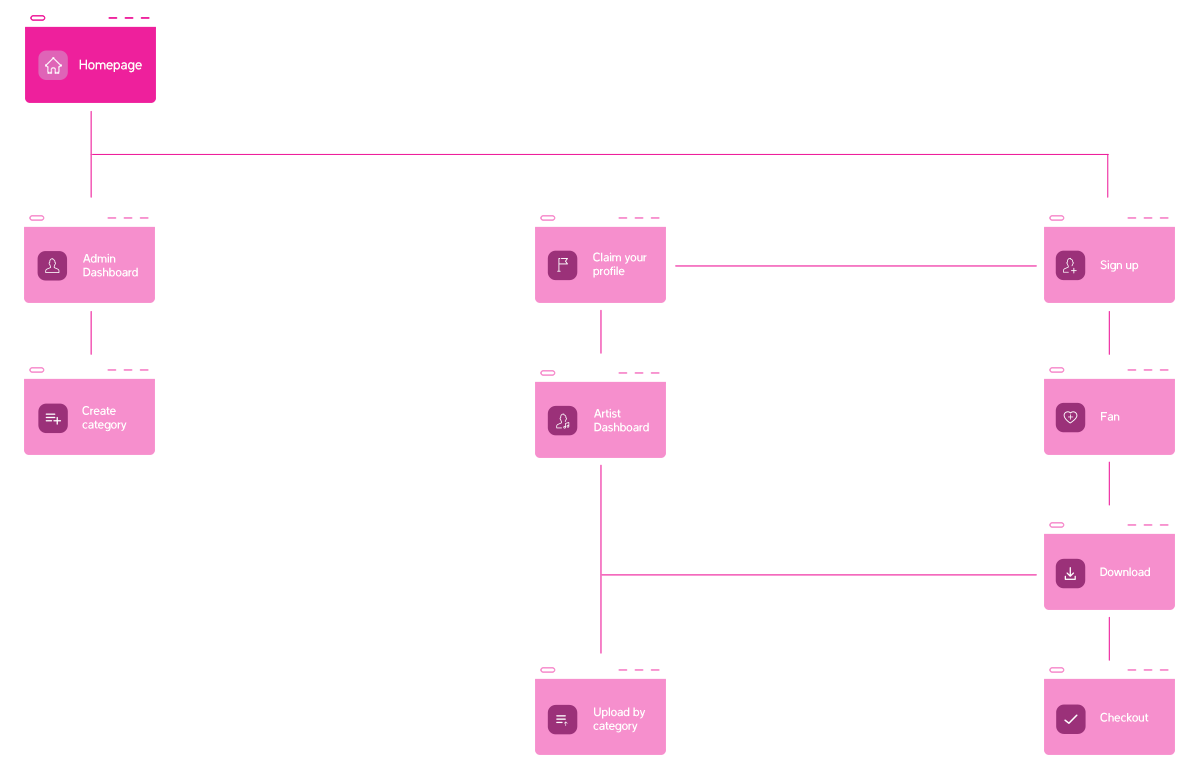 Website Theme and Design
We wanted to create a design that fit the mood of the music and a theme suitable for any kind of musician or performer to showcase their work in an effective way. This is why we choose a dark tone layout that highlighted artists' content.
We tested both light and dark designs, with the latter looking more sleek and elegant. To ensure readability, white and pink colours for text worked really well with the dark background.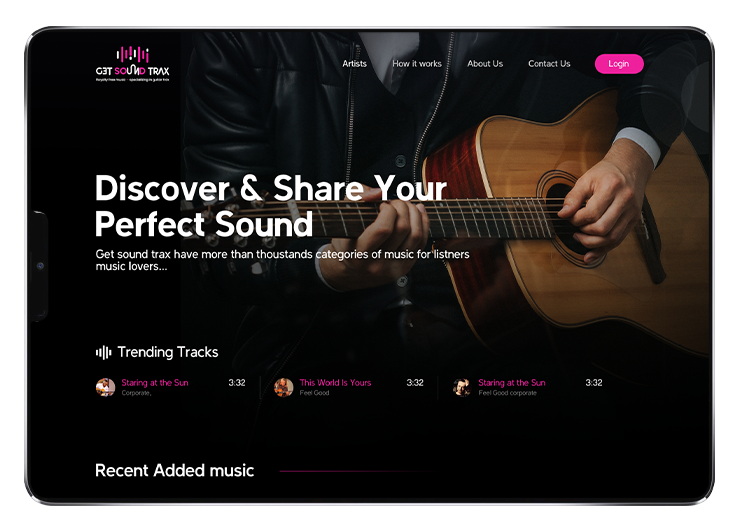 Logo Design
It was a challenge to come up with a design that resonated with both musicians and fans. Interestingly, the process was much like writing a song, we didn't get it right the first time.
Having a logo with bright hues and custom neon-inspired text style seemed like a perfect fit.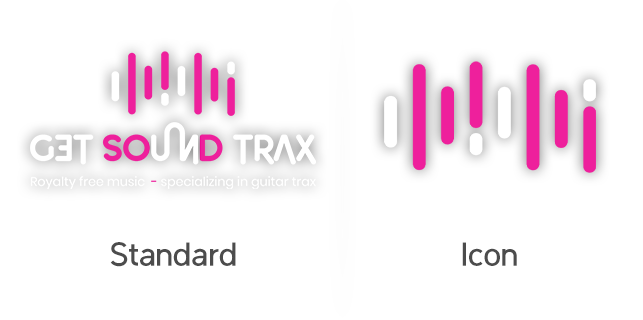 Mobile Responsive
Optimizing a music website for mobile devices is a no-brainer. We made sure the same content that the users have access to on a website is present when they return on their mobile devices with a layout suited to each individual screen.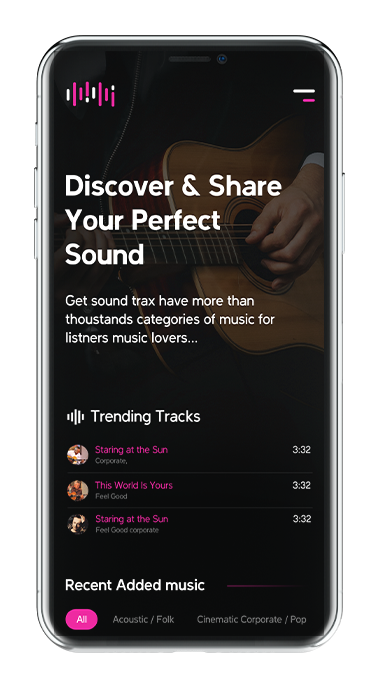 Creating a Solution - GetSoundTrax Music Website
Take a look at the homepage
Everything you need to see. A large header image alluding to the theme of the website to set the stage.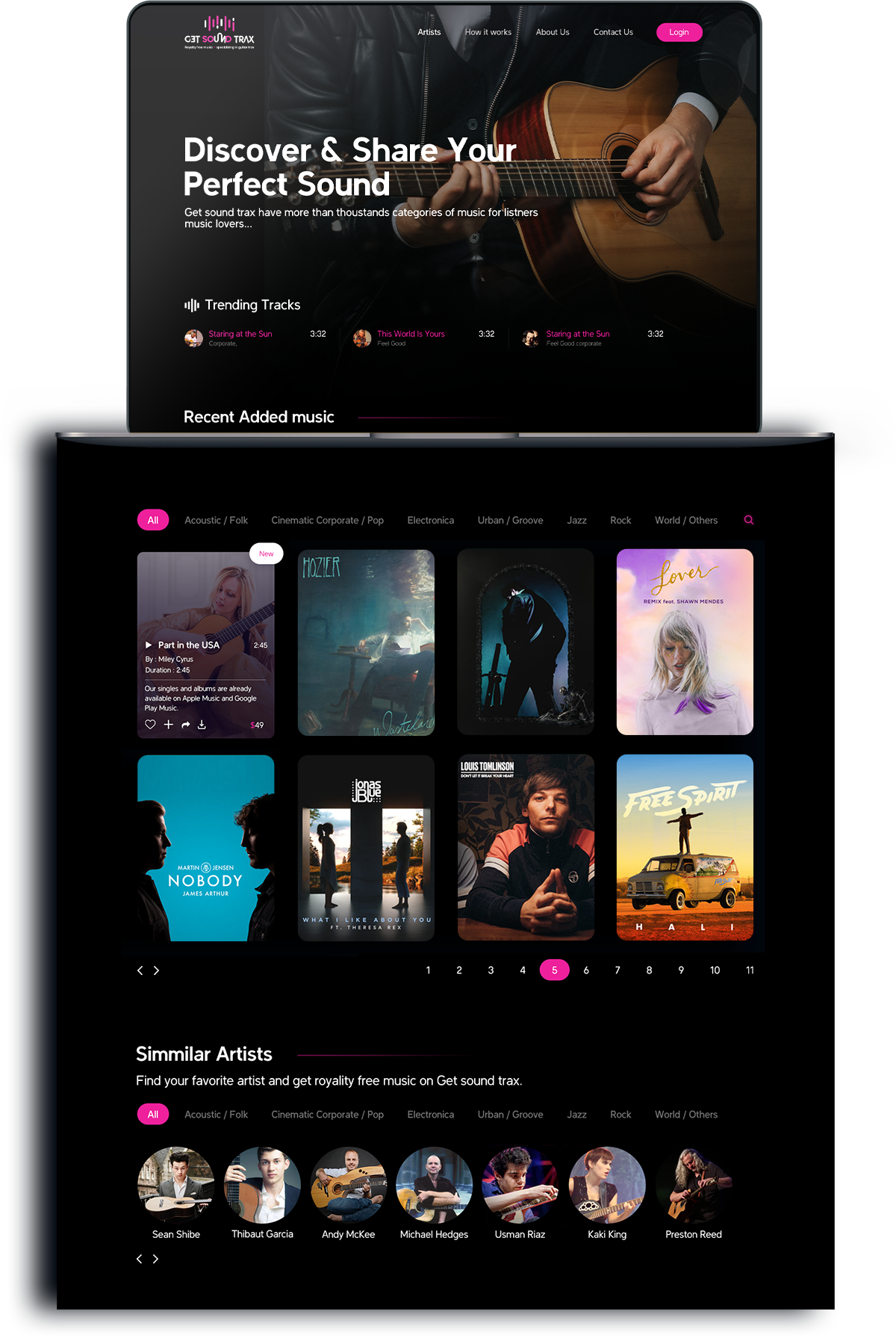 Artist Music Upload
An easy Drag & Drop interface to upload music files on Get Sound Trax.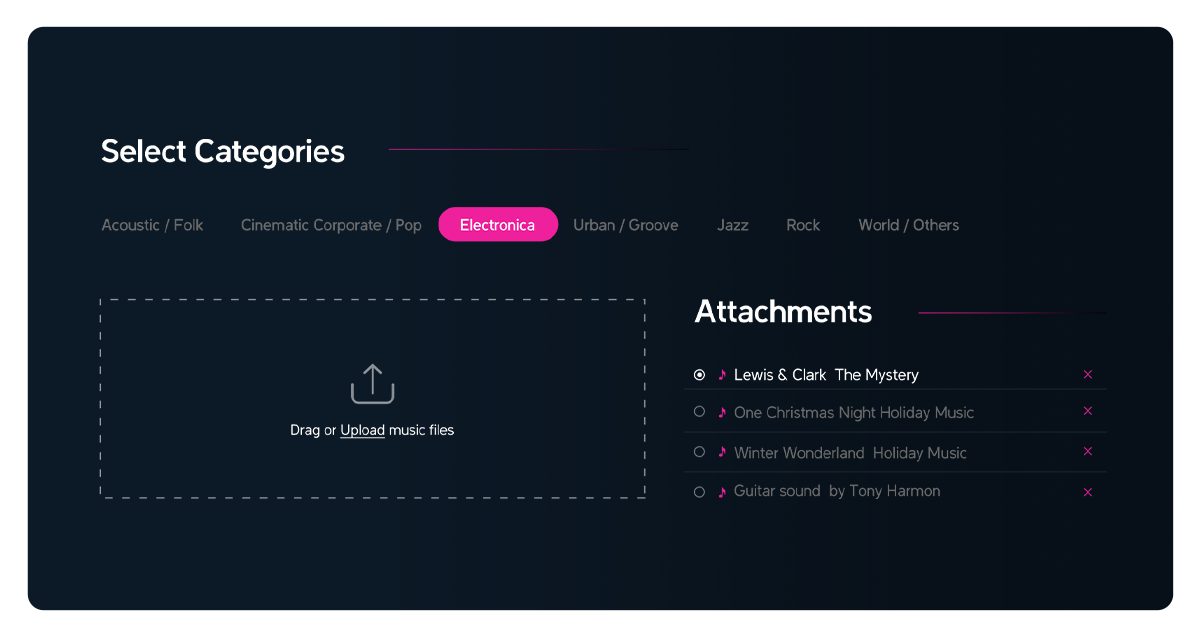 Play Tracks Online
Listen to a track before you buy.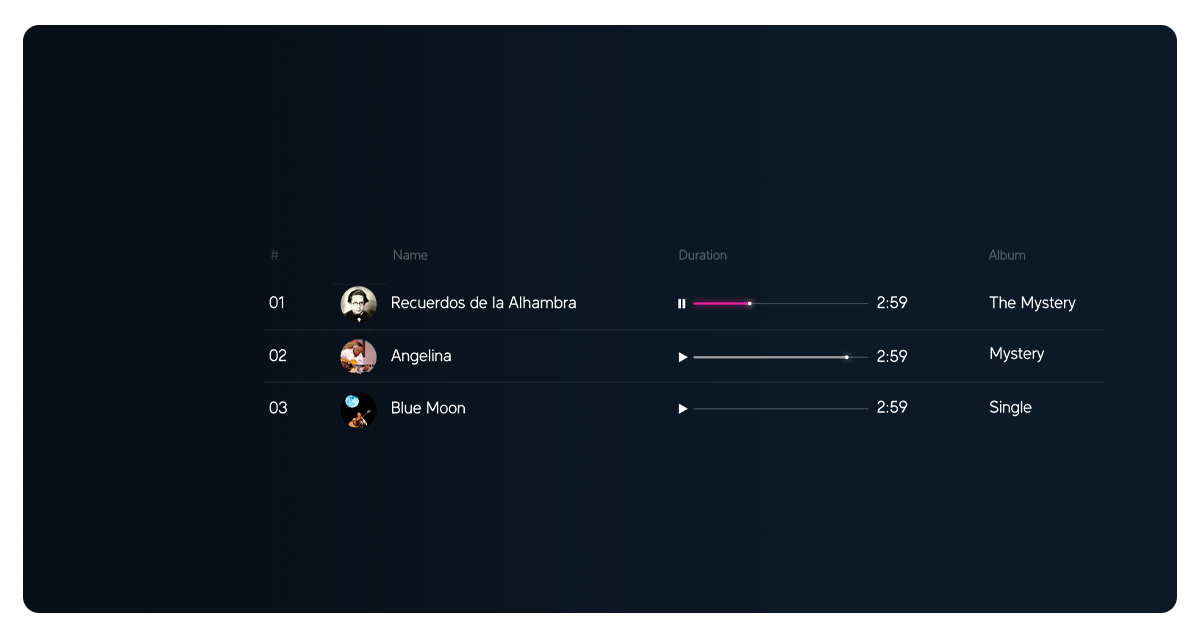 Trending Tracks
List of top trending tracks based on the number of downloads displayed on the homepage.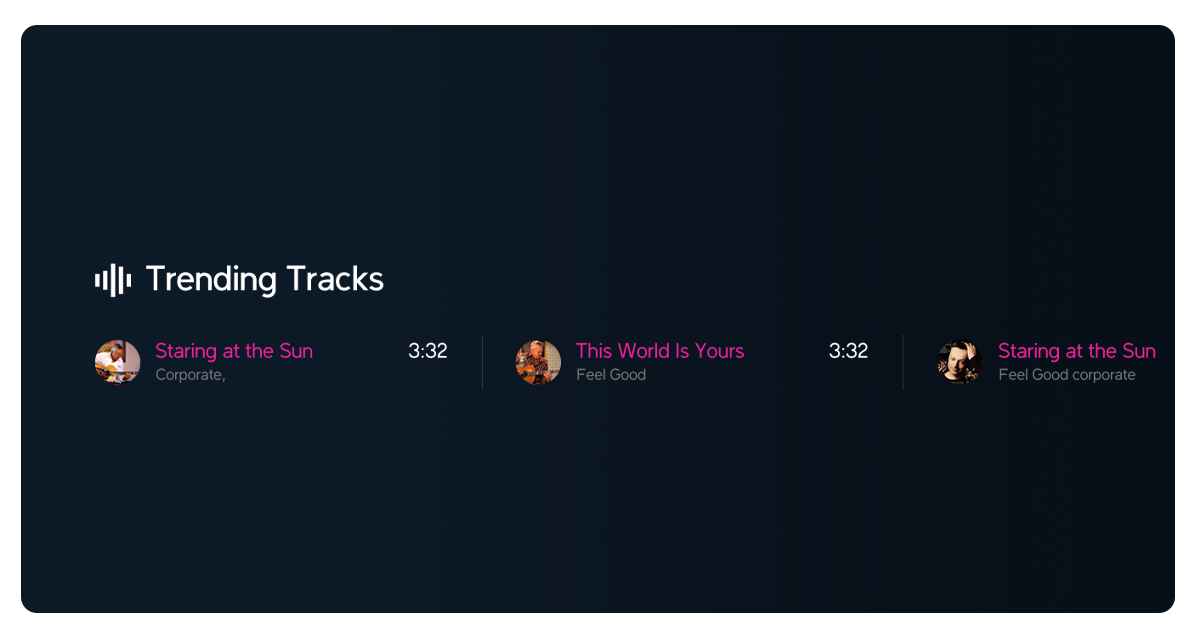 Similar Artists
Discover similar artists to follow based on your previous artist and music preferences.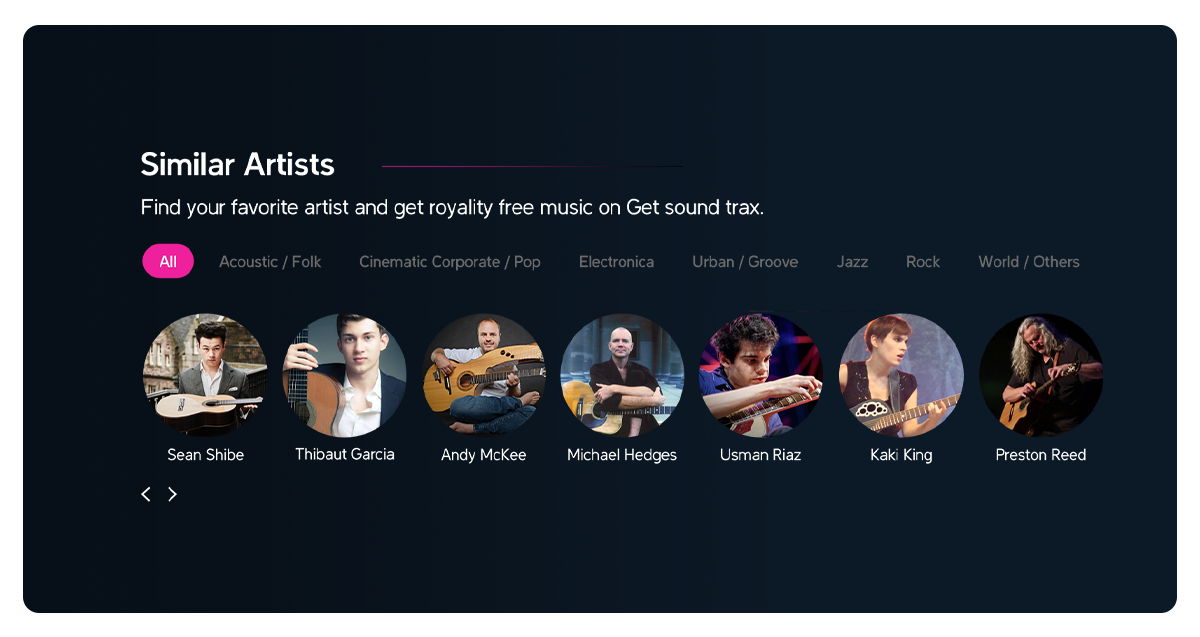 Bulk Order and Download
Order and Download multiple tracks at the same time.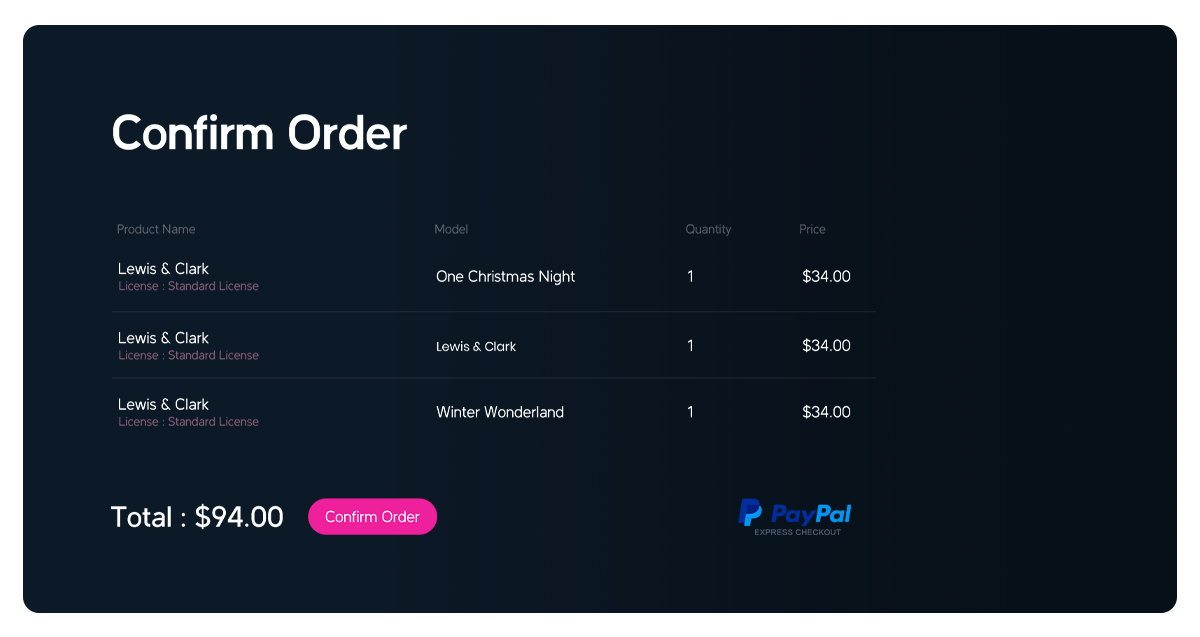 Claim Artist Profile
Claim an artist profile to list your music.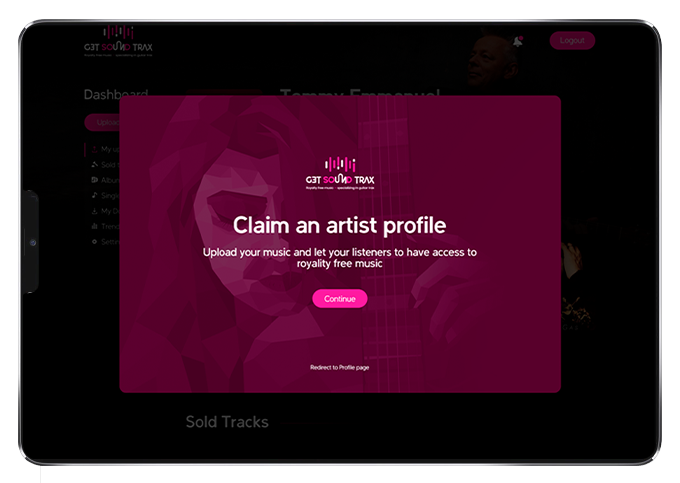 Artist Profile
Discover and follow your favourite artists.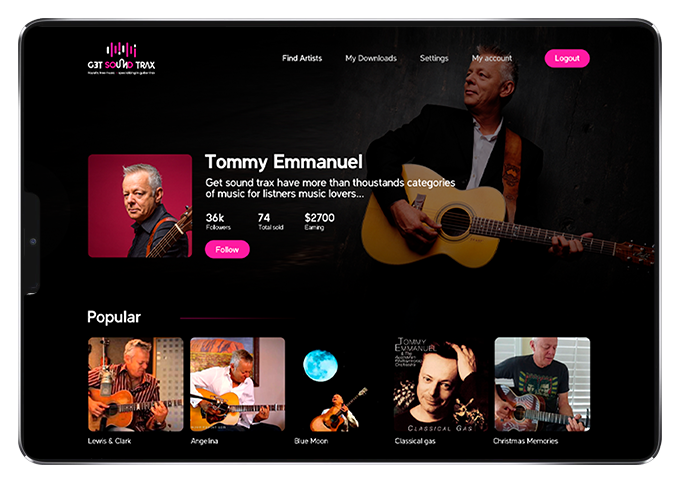 Artist Dashboard
Manage tracks and sales from artist dashboard.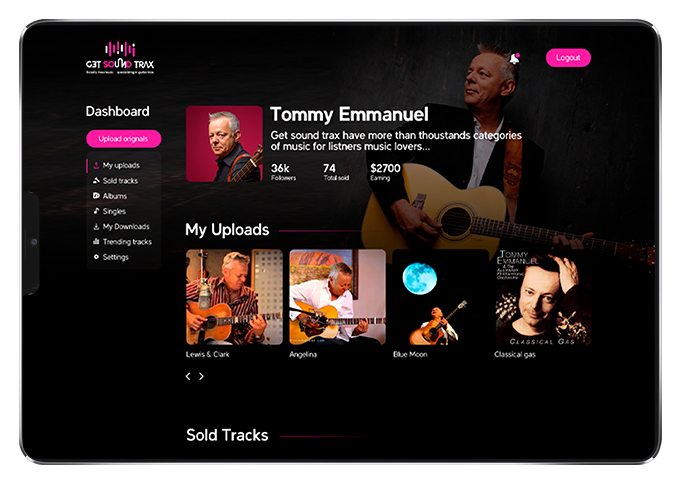 Admin Dashboard
Manage music uploads and sales.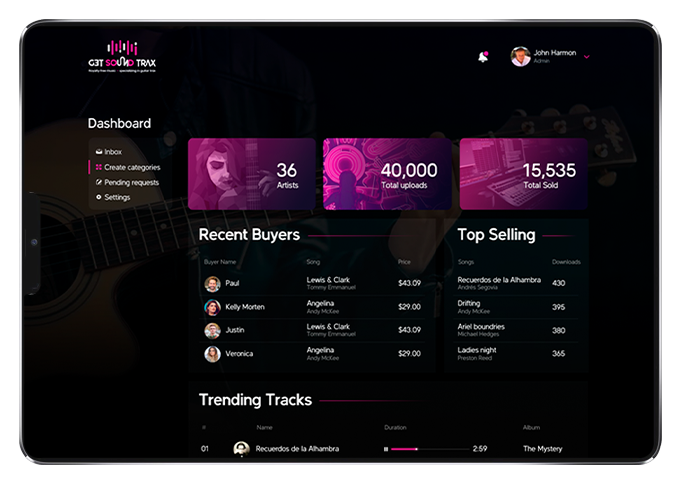 Create Categories
Create custom genre categories.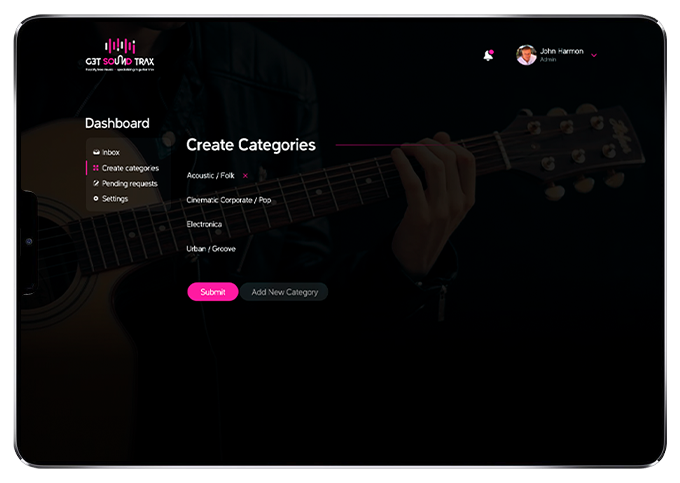 Outcome
All the pieces of the puzzle were coming together and making sense. The whole process of studying what the artists and visitors needed to see and how they would react to a specific solution made it easier to achieve our goals.
This helped in creating a path to a strong brand that aligned with the client's audience and matched the personality of his business. Our client was very pleased with the final product. We will be continually working with him and planning for what comes next for GetSoundTrax.
Choose UnoiaTech as Your Custom Web Development Partner.