Have you ever wondered about having a successful online business as a single owner?
Good news: it's entirely possible. Everhour – a straightforward time tracking platform that started as a side project of Mike Kulakov is now generating $120,000 in monthly revenue. Thanks to the subscription model – the hot new trend in modern software, creating a profitable online business is easier than ever. You are likely going to struggle with finding an industry that hasn't seen at least one subscription success story in the past few years.
Due to its rising popularity, several software companies and online businesses have changed their business model from selling on-premise products to providing subscription-based products and services via the cloud (also known as Software as a Service or SaaS; more on that later). As a notable example, Microsoft transformed its Office tools from on-premise installed products towards SaaS-like solutions with the new Microsoft 365 (formerly Office 365) service. The revenue from Microsoft's commercial cloud services reached $12.5 billion in 2019, up from $9 billion the year before.
Rather than taking on the goliaths like Microsoft, entrepreneurs are venturing into vertical-specific subscription-based software that focuses on solving a problem for a specific group of customers. Before we delve further into that, let's understand the subscription model first.
What is a Subscription Model?
Instead of offering a product or service as a one-off purchase, the subscription model aims to sell the product or service over a period of time. That way, you get to enjoy recurring revenue in the form of monthly or yearly payments.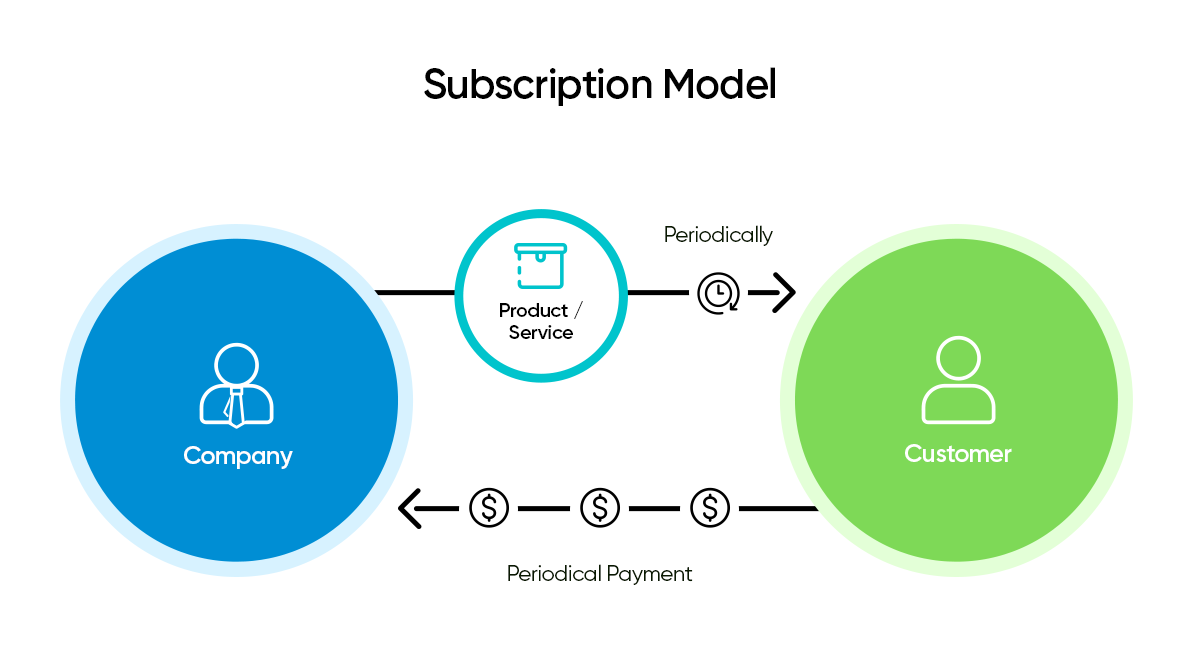 Another main advantage this model offers is easier customer acquisition and retention. Most customers would prefer to pay $5 a month instead of investing $100 on the spot. Also, they won't need much convincing to renew the subscription if they're enjoying the service. Subscription ultimately is beneficial for both you and your customers. Done right, it's a powerful tool for growth.
There are two different kinds of subscription models.
1. The customer receives a product or service periodically: In this model, the ownership is transferred to the customer e.g. magazine and newspaper subscription.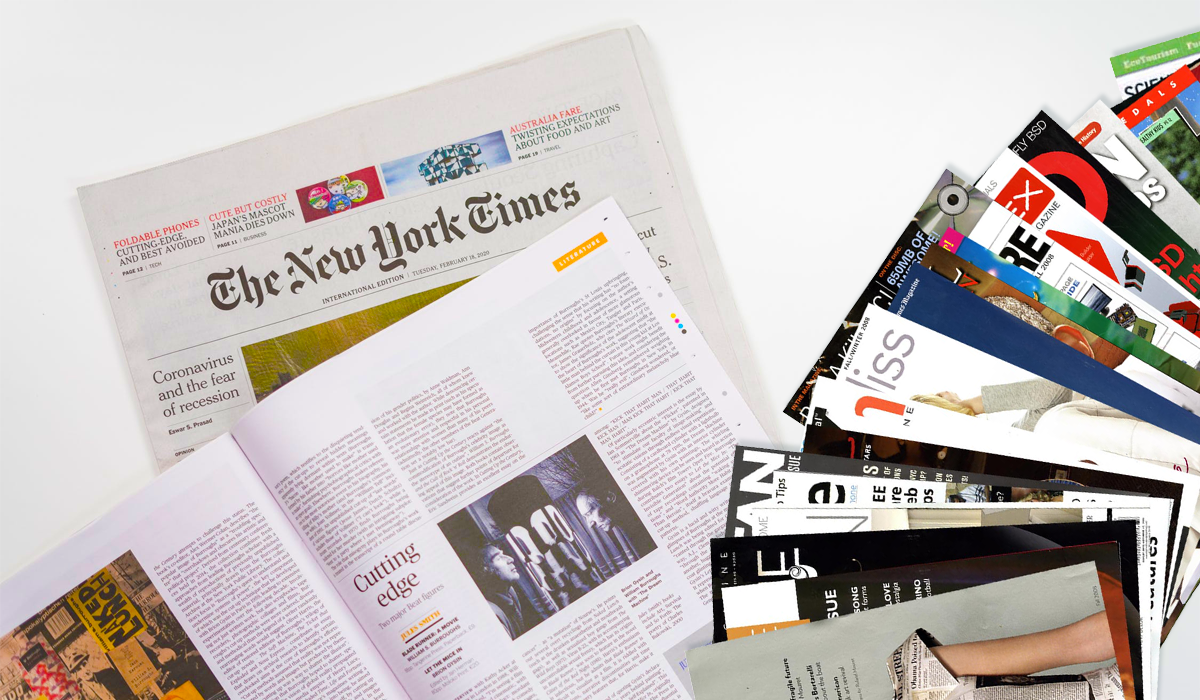 2. The customer gains access to a service or virtual product: Here, the customer gets the right to use it, not own it e.g. software as a service (saas), on-demand video streaming, etc.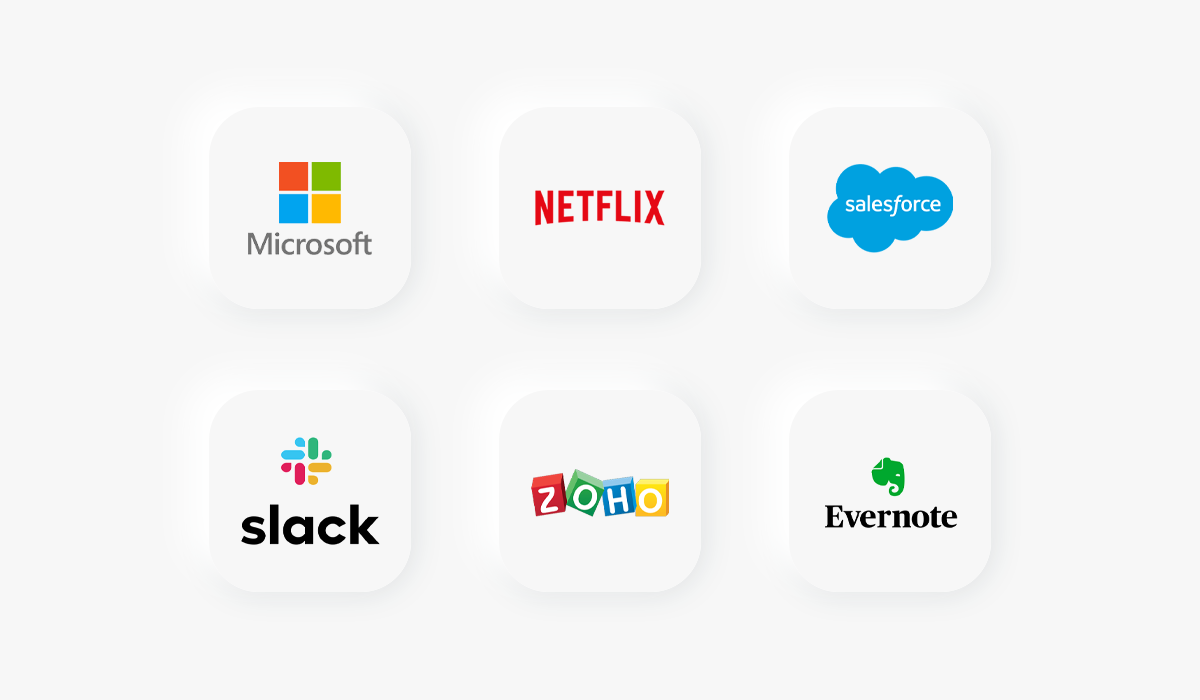 The Power of Recurring Revenue in Subscription Model
With a one-off payment model, you can recoup costs quickly. However, you won't be able to continually monetize customers or continue the relationship. In order to make more money on a customer, you need to sell them another item.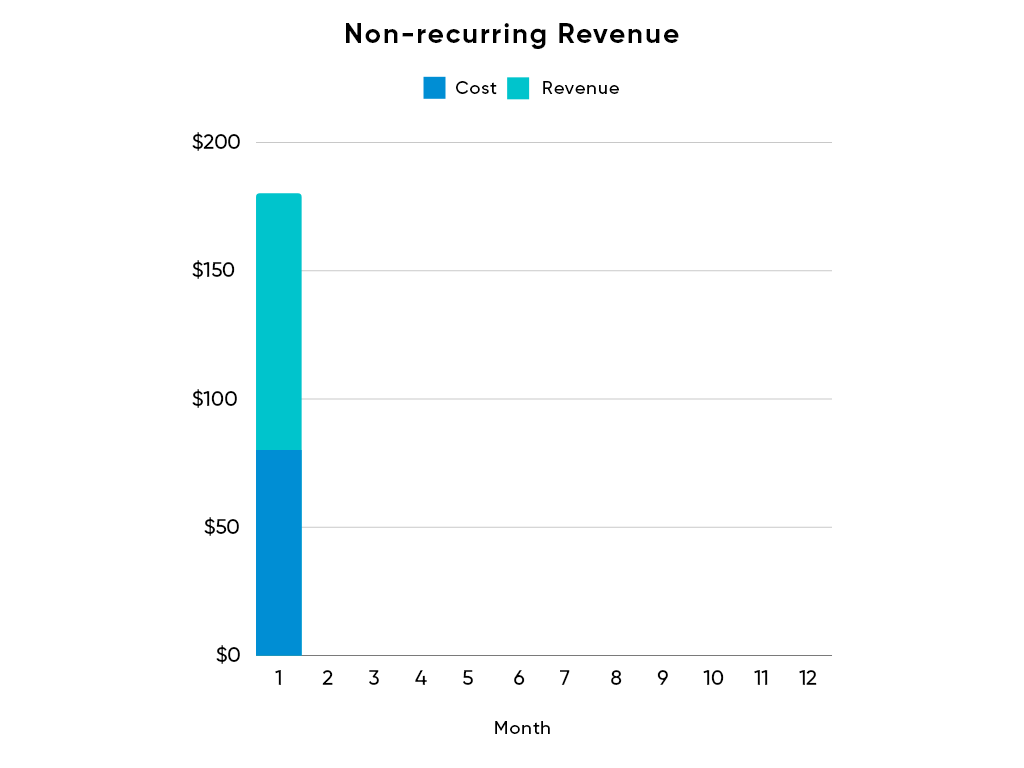 With a subscription-based model, however, you continue to see value from customers for their entire customer lifetime. This model leads to higher revenue and stronger customer relationships. The upfront costs are traditionally higher, but the accumulated revenue helps cover those costs quickly. The revenue even begins to exceed those costs within a reasonable amount of time.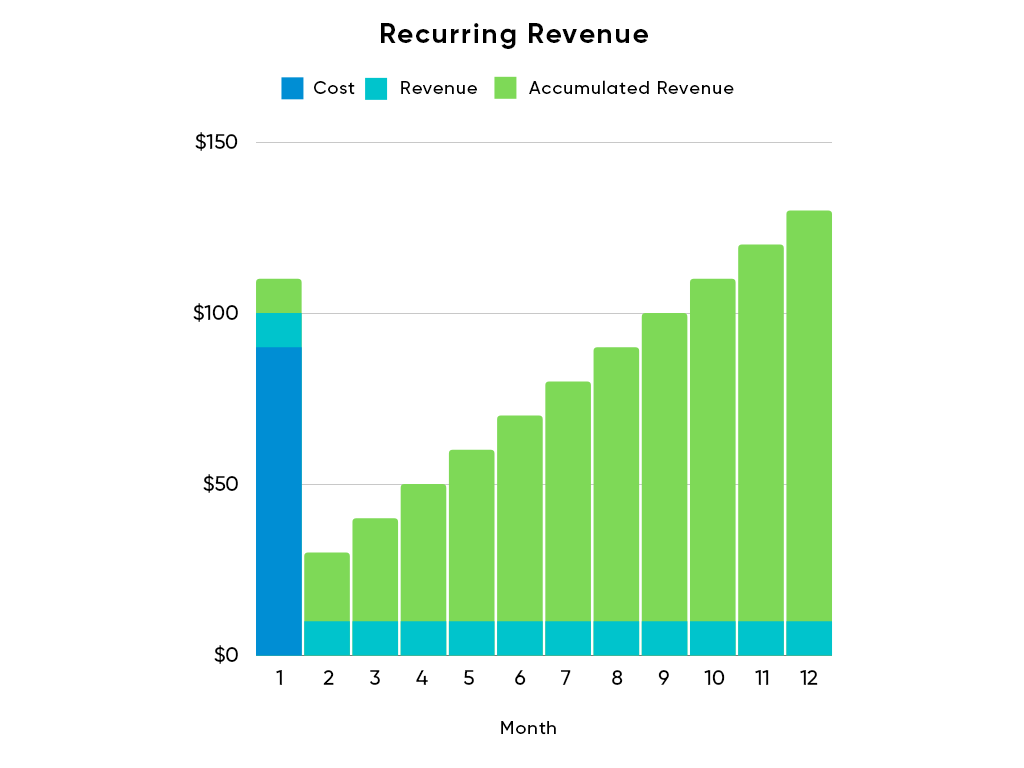 Enter SaaS
Software as a Service or SaaS is a modern software delivery method that allows software or app to be accessed from any device with an internet connection and a web browser. Customers and businesses using saas rely on a third-party vendor who hosts the application in the cloud instead of installing it as on-premise software. The vendor is responsible for maintaining the server, code, and database. Users pay a monthly or yearly subscription fee to access this software.
Here's a list of common SaaS examples:
Salesforce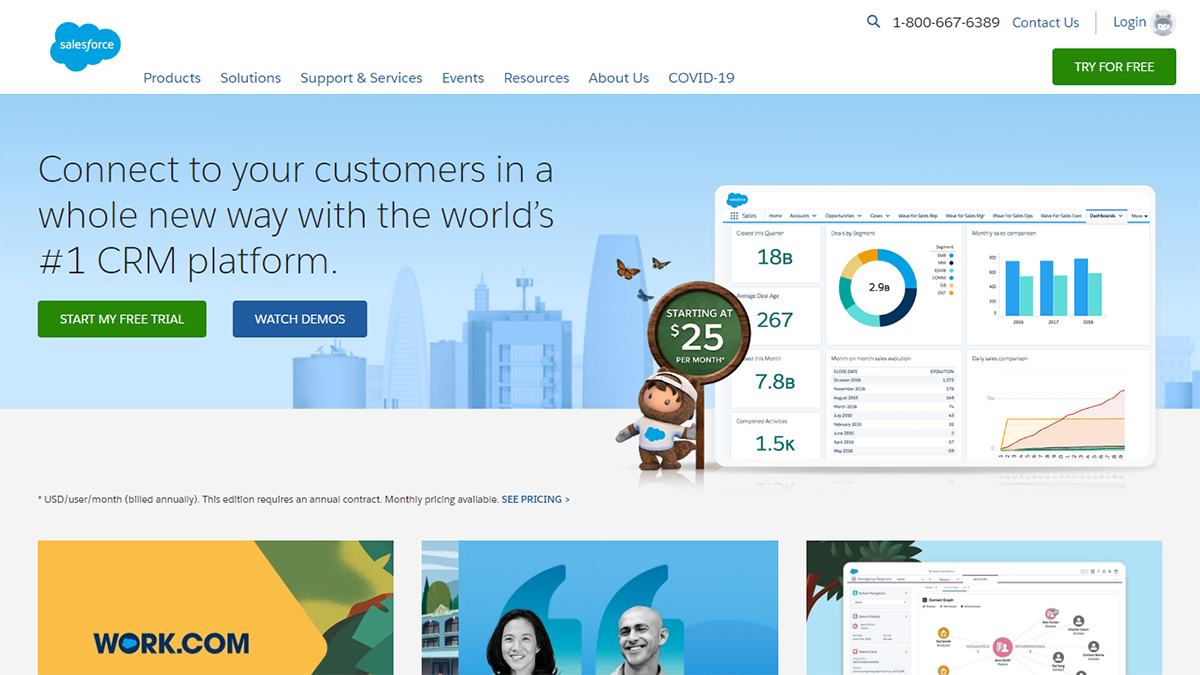 Salesforce remains at the forefront of the cloud computing revolution which it has helped create. It is an American cloud-based software (SaaS) company headquartered in San Francisco, California specializing in customer relationship management (CRM) service. The company also sells a complementary suite of enterprise applications focused on customer service, marketing automation, analytics, and application development. Salesforce credits its tools for driving increased client loyalty and satisfaction.
Google Workspace (formerly G Suite)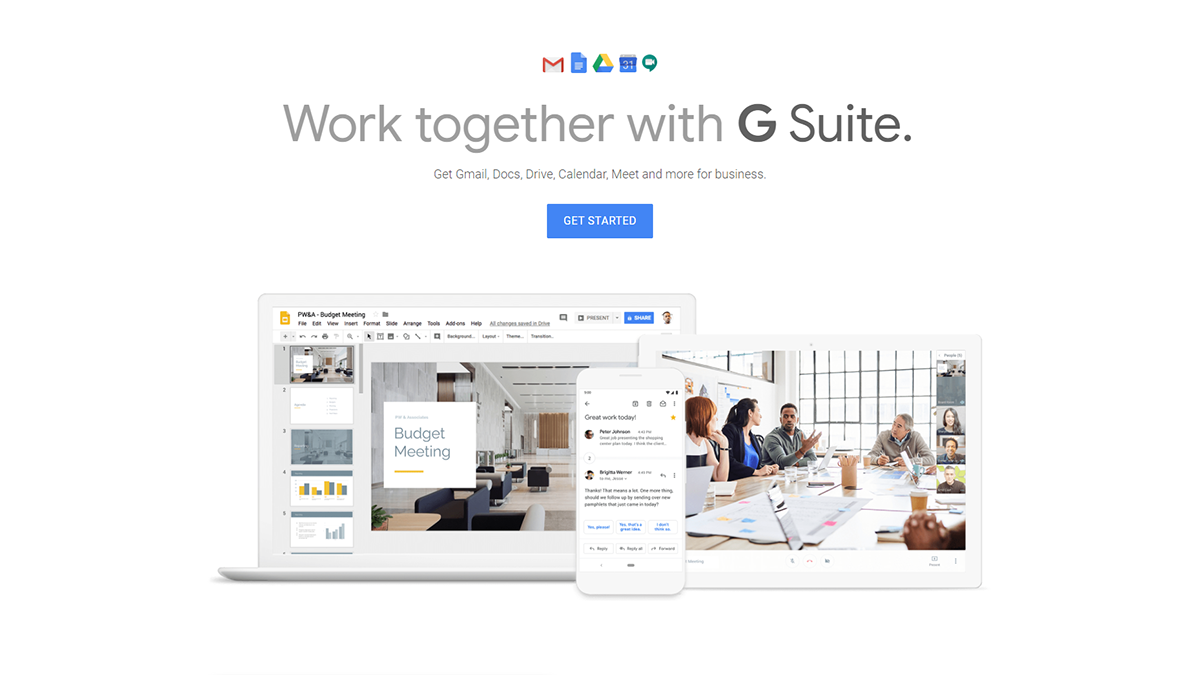 Google Workspace is a suite of cloud computing, productivity, and collaboration tools, software, and products developed by Google Cloud. The suite comprises Gmail, Hangouts, and Calendar for communication; Drive for storage; Docs, Sheets, Slides, Keep, Forms, and Sites for productivity and collaboration.
While these services are free to use for consumers, Google Workspace adds enterprise features such as custom email addresses, unlimited cloud storage as well as 24/7 phone and email support. As of April 2020, it had 6 million paying businesses and 120 million Google Workspace for Education users.
Buffer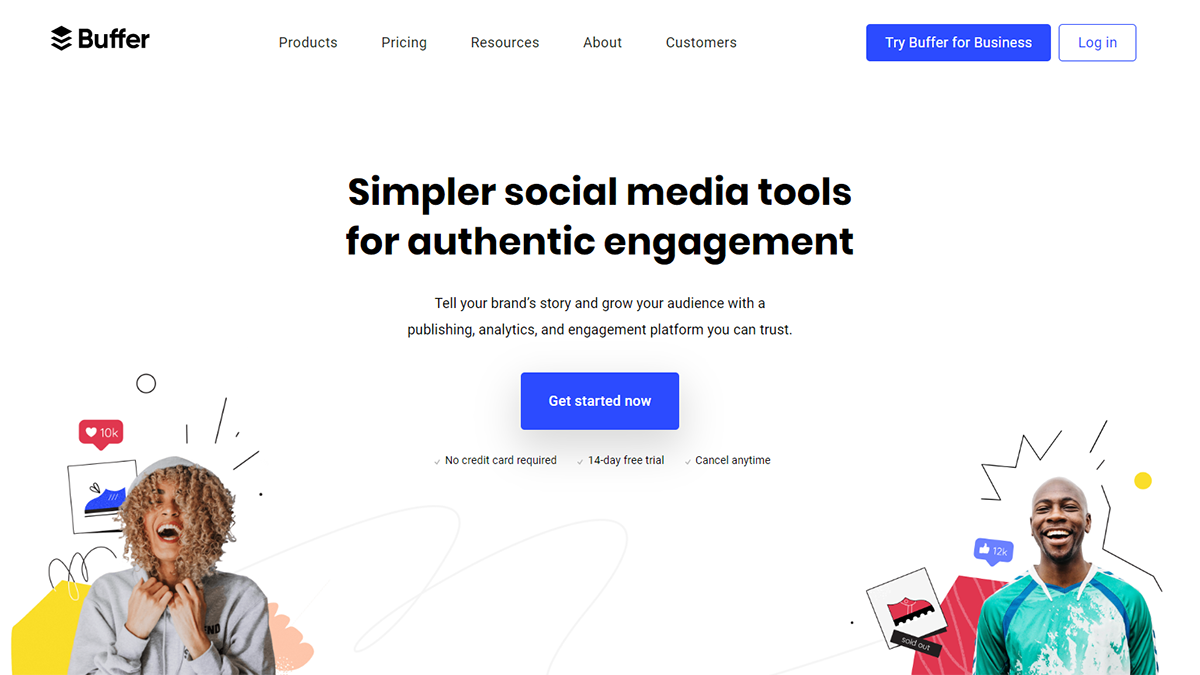 Buffer is a software application for web and mobile, designed to manage social media networks such as Twitter, Facebook, Instagram, Pinterest, and LinkedIn. The tool provides means to schedule posts as well as analyze their results and engagement with the online community. Buffer for Business has 75,000+ customers in more than 150 countries.
Zoho People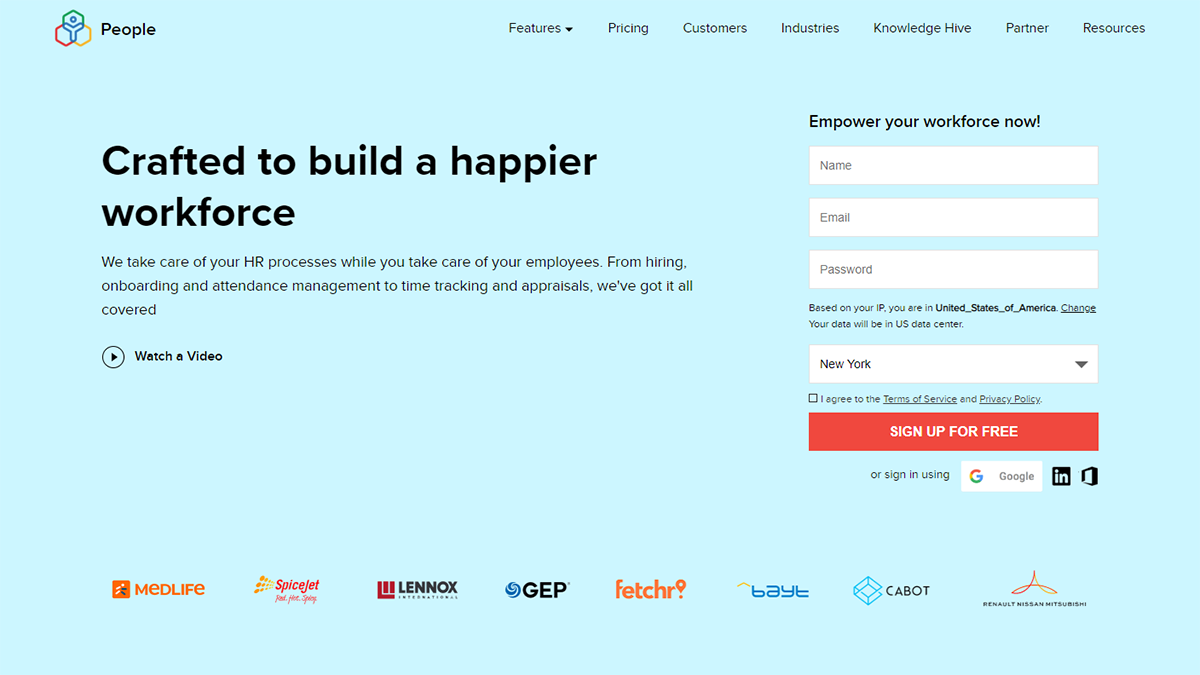 Zoho People (part of Zoho Suite) is a cloud-based human resources management system for businesses of any size. The software streamlines HR processes such as employee onboarding and management. It also allows automation of daily HR activities like mail alerts, approvals, and schedulers. Zoho People integrates with the G Suite environment allowing employees to communicate, and share notes and documents more productively. The entire Zoho Suite has more than 50 million users globally.
Businesses are looking for solutions that can cut costs today but without having to make major investments. For them, software as a service (saas) reduces implementation time, risk, and cost.
McKinsey & Company polled chief information-security officers (CISOs) and other cybersecurity professionals from more than 60 companies of varying size in a range of industries. The surveyed enterprises most commonly used software as a service for office automation, IT-services support, and niche business applications.

Evidently, saas has created an incredibly attractive opportunity to address problems faced by businesses or a particular customer segment. The beauty of a saas solution lies in its subscription based model and enhanced user experience that creates tremendous value for both vendors and end users.
The Rise of Vertical SaaS / Micro-SaaS
The saas industry has mostly focused on serving broad business functions such as sales, accounting, CRM, etc., but a single type of enterprise software usually doesn't fit the needs of all possible customers. For example, a restaurant operator would prefer a workforce management software that is designed for the restaurant technology vertical over software that is not industry-specific.
A vertical-specific saas solution known as micro-saas (a fancy term coined by SaaS entrepreneur and writer Tyler Tringas) addresses all the requirements of the customers in their target niche.
There already have been some huge successes in vertical-specific software. Veeva Systems – a provider of cloud-based CRM and content management solutions for the life sciences industry, went from zero to $2.4 billion in under 6 years raising less than $10 million.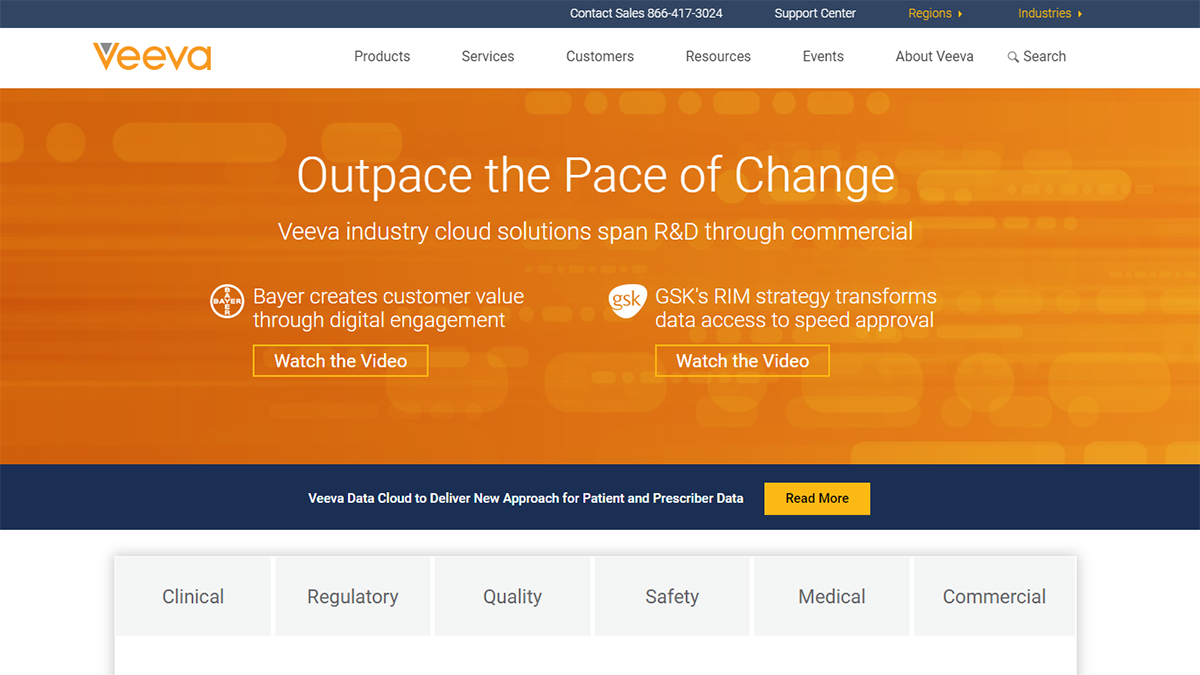 The saas landscape has been changing tremendously over the past 10 years. There has been a significant rise in bootstrapped micro SaaS companies. Such companies operate in the $1000 –  $300,000 ARR range, without venture capital money or any sort of outside investment. The business is entirely managed by 1 – 3 people. Instead of taking on the goliaths that the likes of Salesforce, Microsoft, and Google are, entrepreneurs are venturing into vertical-specific software solutions that focus on solving a problem in a niche market. This model offers a consistent monthly income to fuel their cash flow and business goals.
In another similar story like Mike Kulakov's Everhour, Malcolm Ocean turned his love for productivity into a SaaS business called Complice. Complice started off a super-lean startup and currently generates $64,000 in monthly revenue.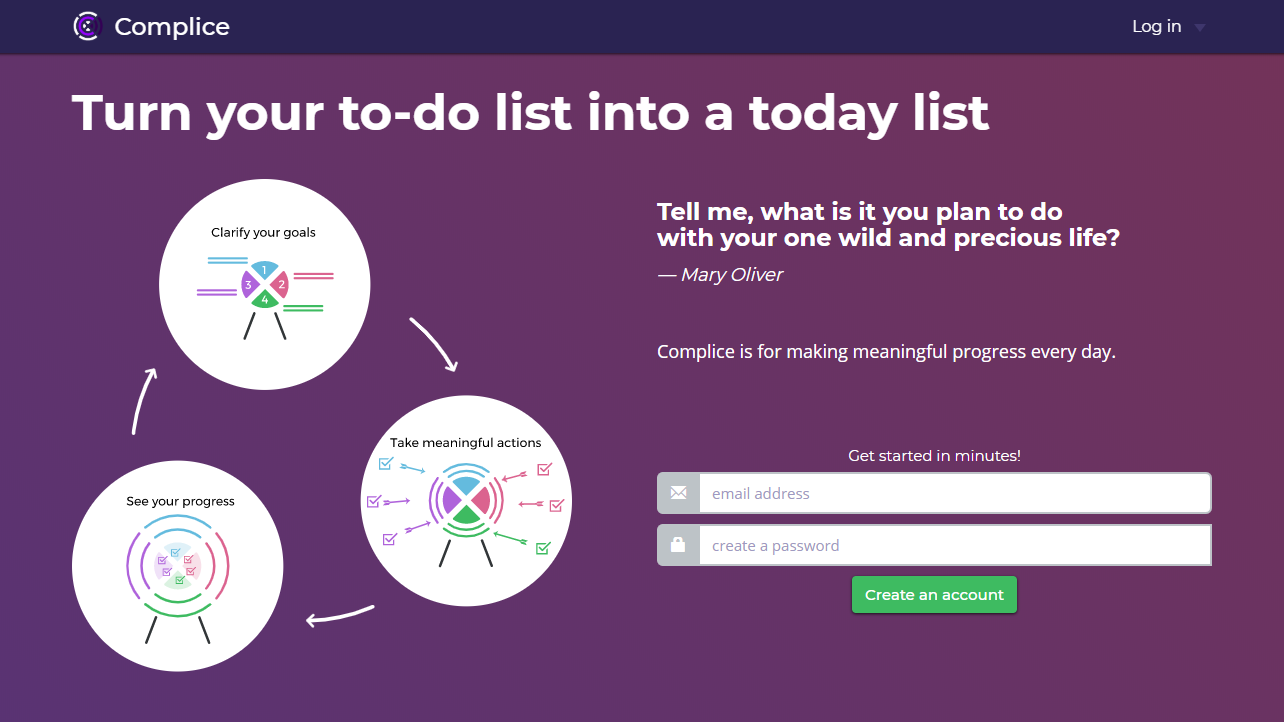 To whet your appetite, here's a typical SaaS business model canvas in case you're looking to launch your online startup or improve an established operating model.
SaaS Business Model Canvas
This business model canvas will help you visualize the nine building blocks of a saas business and the relation between those building blocks.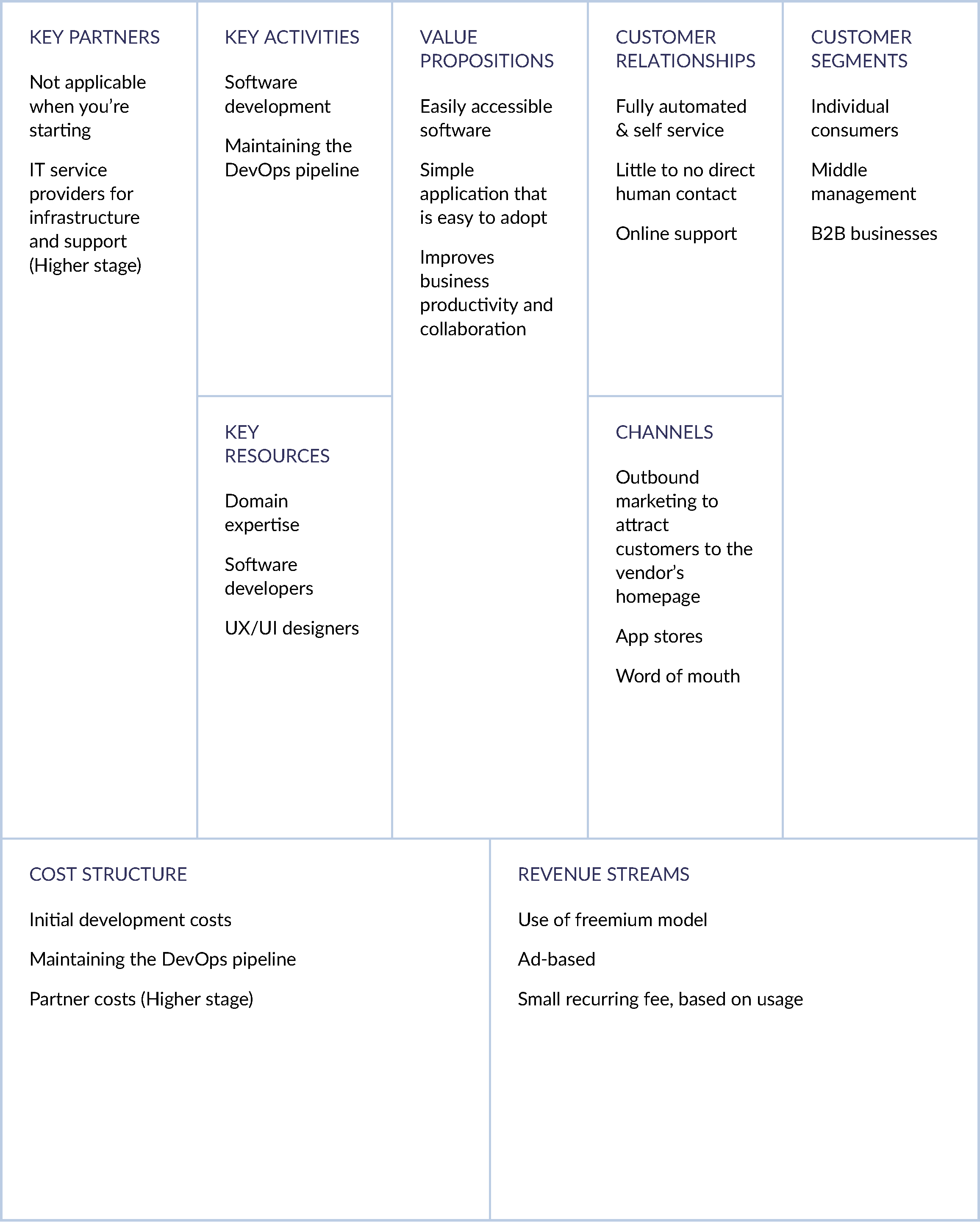 Key Partners
Key partners are the suppliers that make your business model work. It only makes sense to work with IT service providers who help you with the desired infrastructure rather than owning the infrastructure. After all, you're not in the business of building infrastructure.
Key Resources
Key resources are the assets required to deliver elements such as value proposition and customer relations. For a software business, core resources are likely to be human and intellectual assets. Software developers, marketing specialists, etc. are valuable assets of any service-based business. Intellectual (or intangible) assets include domain expertise, customer knowledge, etc.
Key Activities
Key resources perform key activities. The obvious key activity, in this case, is – software development. It's important to understand customer behavior and requirements, and translate it to new functionality and deliver it to customers. For this to be successful from a saas perspective, it has to be executed as an integrated pipeline. Project managers maintain the backlog, developers push features to production, and tests are automated.
Value Propositions
A value proposition is a central element that describes the reason for a customer to pay for your product or service. The core value proposition of saas can be automating a specific task, e.g. automated employee onboarding in HRMS. Self-service provisioning leads to lower investments, quicker deployment time, higher scalability in usage, and possibly lower cost for businesses and customers using your saas.
Customer Relationships
Despite there being no direct physical contact with the customer, you can analyze their each and every move of using the product. This allows for more rapid innovation cycles and much faster upgrades for your customers. It's recommended to set up support via phone, email, or chat and supply a FAQ guide. A social media community built around the product also helps understand customers' struggles and facilitate connection between users.
Channels
Distribution channels help deliver value propositions to customers. It's important to create brand awareness and market your product. Currently, creating a landing page, blogging and social media are the easiest ways to reach out to those who want to listen. If you're creating a mobile app, people should be able to find it on app stores. Word of mouth will play a big role too. If your product is benefiting your customers, it won't be hard for them to recommend it in their networks. Recommendations often trigger subscriptions.
Customer Segments
Customer segments are the groups of customers that consume and pay for your product or service. Practically, your customers are going to dictate how your business is operating on a daily basis. Your customer segments can vary from private individuals to small businesses to global organizations. Your target audience cannot be anyone who's interested in your product. So, considering a buyer persona is among the initial saas building steps. A buyer persona is some user with a profession, actual goals and motivations, and a long list of features that you find through research. By understanding this user's pain points, you can understand what type of product or service your market currently lacks.
Revenue Streams
Revenue streams are the product of value propositions successfully offered to your customers. In the case of saas, the revenue model is subscription based. This value is closely related to the sort of experiences customers are having with your product. It's natural to charge per user basis who has access to the functionality or on a bulk basis in case of transactional services such as event management. Thanks to the tremendous success of Evernote and Dropbox, saas providers are using freemium pricing – offer basic features for free and charge premium for additional and more advanced features. You can also support your freemium model with ads.
Cost Structure
Buying resources, maintaining customer relationships, creating value, all impact the cost structure. Unlike traditional software, in software as a service, the revenue stream is connected to the cost structure. Interestingly, for saas, the software and/or infrastructure cost depends on the usage volume. The significant cost elements related to software development are in creating and maintaining functionality, and in maintaining the development and delivery infrastructure. Keep in mind that there also will be costs incurred from key partners.
Success Factors
The saas business model is something that keeps on giving. But it's the long term relationship with the customers that should be most valuable to you. The key to forming a long term (and hence successful) relationship is ensuring customer success and support.
Let's find out how you can create success for your customers and hence yourself.
Design The Experience
A great user experience should be prioritized over a great subscription. Implementing best of UX practices engages users with contextual dashboards and information. A great UX design also increases user speed by streamlining the experience and eliminating user frustration with support systems. Overall, it helps avoid high churn rates and accelerates both growth and profitability.
Know Your Customer
In the State of the Connected Customer report, Salesforce surveyed over 6,700 consumers and business buyers worldwide. They found out that 76% of customers expect companies to understand their needs and expectations. Whether you're building the customer experience or trying to increase sales, it's extremely important to know your customers better than they do. Thanks to the new chat tools, engaging with customers in real-time has become more accessible. By collecting feedback, you can not only improve your product's feature set but also turn an unhappy customer into a happy one. Use free tools like Google Analytics and dig deeper to create a more robust buyer persona. Use the real-time data points to create messaging that resonates with your customers on an emotional level.
Support
When customers are unable to see the value that was promised, they are unhappy and they leave. It happens in every business. Imagine a customer having a problem using a functionality of your product, and there's someone ready to help them out. In this case, the user won't be much worried about the product itself since they know there's someone who will listen to them. First, make sure the FAQ does a good job of helping your users. Additionally, you can add a quick chat widget that's clearly visible. Being accessible on social media and online communities will only make things better.
Final Thoughts
The subscription economy is here to stay. The uniqueness of this model lies in the compounding nature of the relationships. You acquire a customer, charge them for a service you're providing, and as long as both of you agree on the value of the service, your customer will keep paying and stick around for a long time.
If you're sitting on a great idea for an online startup, you should seriously consider the subscription model. If you're not in the subscription space, you're missing out and need to move much quicker because your competitors already are. If you are already in the subscription space, then it's time to kick the relationship aspect into hyperdrive.