E-learning and training has become one of the fastest growing on-demand markets. The online tutoring segment is expected to grow at a CAGR of 12% during the period of 2019-2023. Online tutoring websites provide a platform for students to look for tutors online who can answer their queries in person or via means of an online class.
Are you running a private coaching center? Are you willing to impart knowledge through digital platforms? Are you looking to develop online tutoring business? Launching an online tutoring website can be a very profitable venture for you, especially in a situation like coronavirus pandemic. Tutor.com, Studypool, Tutorvista and others are some of the online tutoring platforms that are running successfully. Starting an online tutoring business has never been so simple.
As a general rule of thumb, the more features in a tutoring website the better. These features are distributed across three different types of interfaces – student, tutor and admin.
Significance of User Interface (UI)
User interface is simply the space where you interact with your website. Elements like color palette, navigation, images, icons, and the way all these are distributed on the website add up to the overall UI of a website. A well-designed website interface is easy to use and does not require any complex instructions or effort on part of a user (tutor or student) to understand. An effective UI not only makes the website look pretty but also guides people through their learning experience. This is the reason why UI should be carefully planned and designed to attract users to the platform.
Key Features For The Student's Interface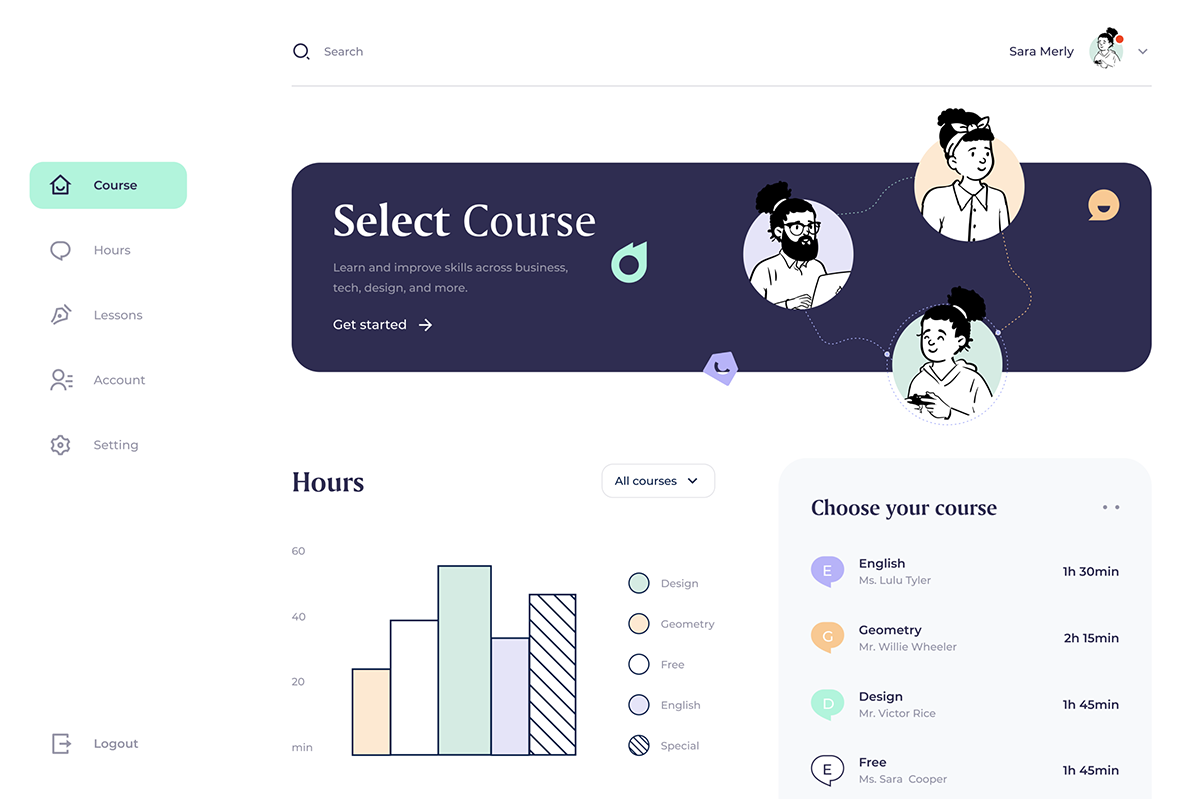 Below mentioned are some of the vital homepage highlights that you must include on your user's webpage.
Effortless Login
No one likes to follow multiple steps and waste time in something as basic as signing in. Make sure that the signing in process is effortless and simple. Provide your users an option to log in quickly with their social media account or email.
Question Posting Tab
The question posting tab let students post their questions and queries. This is the reason why it is one of the most important features of this platform. It should always be placed on top of the website to catch visitors' attention immediately when they sign in on the website.
Locate The Tutor
Locating a tutor should be a hassle-free experience for students. To make it easy for them to look for a tutor, allow them to find tutors with just a few clicks. It's a good idea to let users search for tutors on the basis of location, area of specialization, subjects or courses, and ratings. In addition to this, it should let students manually search for teachers by name or subject.
Recently Posted Questions
It is important to give new users an idea about the types of questions asked and the average time it takes for tutors to respond. For this reason, it is paramount for you to add a section of recently posted questions on the homepage. This section lists all the questions that were posted recently with date and category.
One-to-one Chat and Calling Option
One-to-one chat and calling option is an efficient feature that must be added on the website. It lets students chat or call the tutor to discuss their doubts and queries. They can do it as per their own convenience or when help is required. The main advantage of including this feature is that the students won't have to wait for a specific time to ask their queries. They can simply drop a message at any time.
Secure Payment Option
Safe and secure payment option – a must-have feature for your website. The payment option must be powered by the most secure payment gateways such as Paypal, Google Pay, Stripe, etc. Other payment options include digital wallets and debit/credit card payments.
Ratings and Reviews
Rating and reviews section is equally important to be included in your website. A student must be able to rate the tutor, provide feedback, and share their reviews. This helps other users check details of tutors through ratings, reviews, and specifications.
Key Features For Tutor's Interface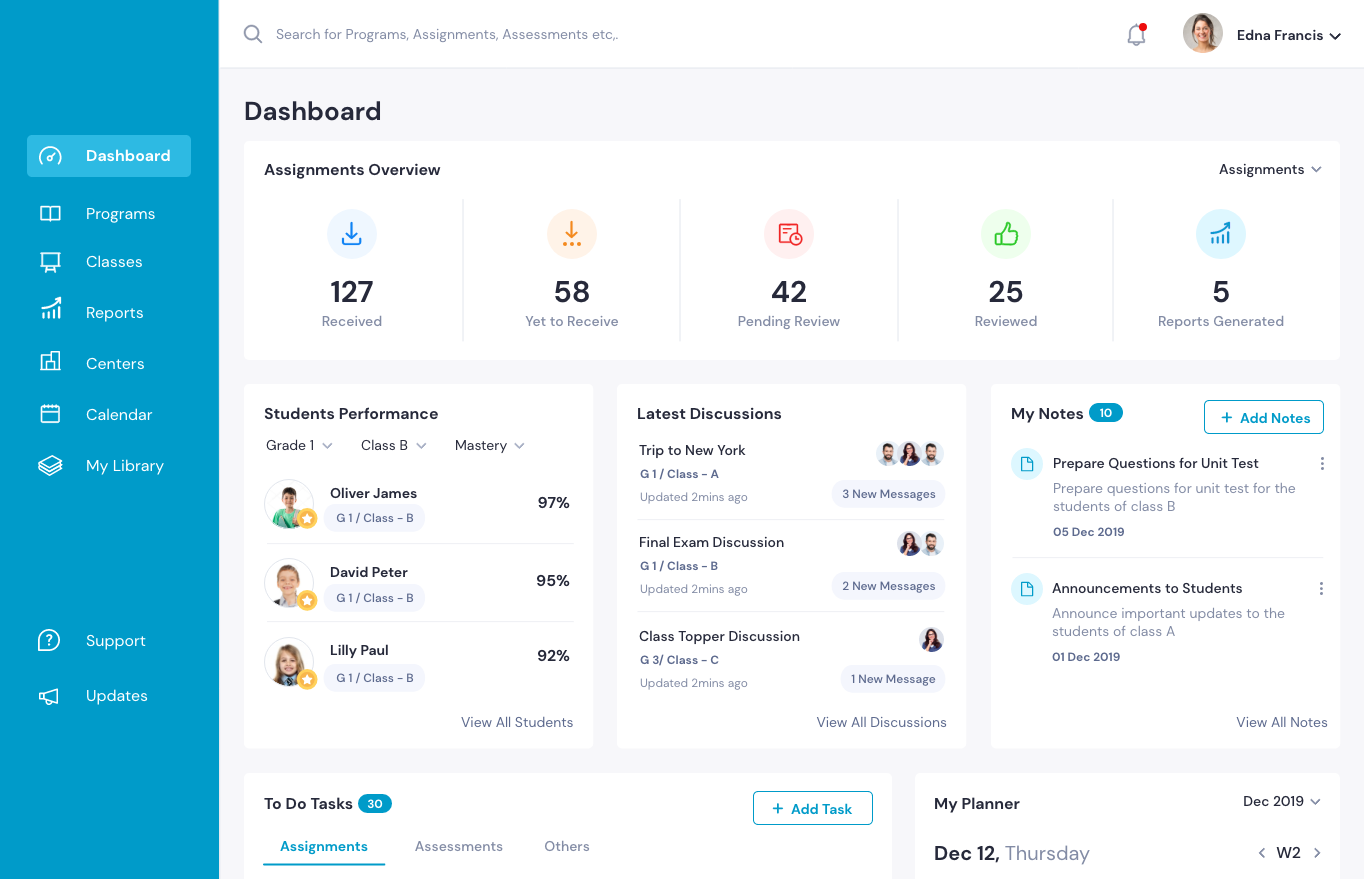 Apart from students, listed below are some key features you must add for the convenience of tutors:
Profile Set-up
Everything a tutor writes in his or her profile information such as Name, Area of expertise, Experience, etc. serves as their identity which helps them in communicating with the users. Social media integration along with other certifications will help them build a strong profile which in turn will help them interact better with students.
Availability Calendar
A feature that can set your website apart from others is the availability calendar. This feature lets tutors list dates and times they are available on. It must include the functions such as canceling a class on a particular date and the reason for cancellation. By curating this section, you are letting tutors adjust their timing according to their availability and convenience.
Accept or Reject a Request
It is necessary to give tutors the freedom to work as they like. Tutors may receive an online request for booking of an appointment, by adding this feature you are allowing the tutors to accept or reject such requests. In this way, tutors are allowed to work as per their convenience.
Key Features For Admin Panel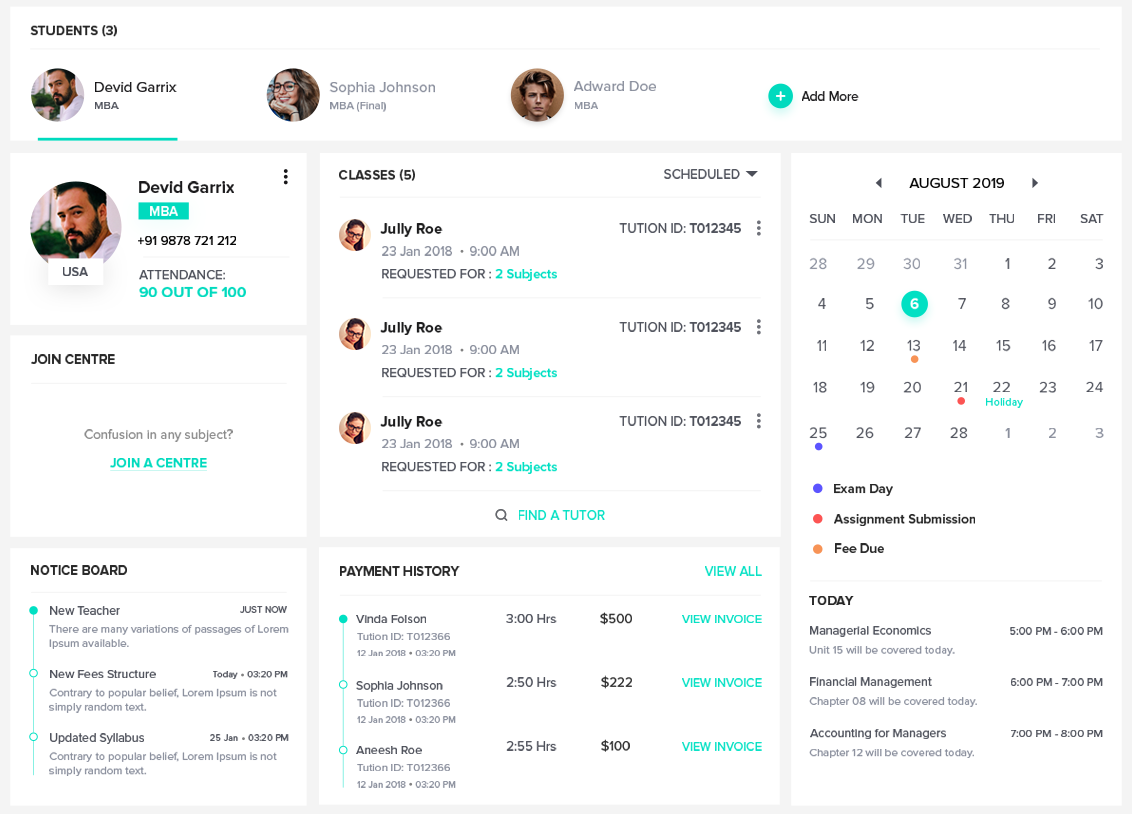 Some of the essential features you must add in the admin panel are:
Efficient Analysis
All the information associated with the tutors and students such as subjects taught, time spent in a class and more can be analyzed and stored in the admin database. It will help in maintaining an efficient track record.
Statistics
Statistics can provide all the facts and figures about locations, payment history, duration of courses. With this feature, you can visualize data easily.
Manage Tutors' Services
This feature lets you access the information of registered tutors, their specialization and experience, and reviews, etc.
Reports and Earnings
This feature provides you details about the earnings of the registered tutors. You will know exactly where your money is coming from – course wise and student wise.
Students Manager
This feature lets you manage the information of the students enrolled, their course, fee structure, etc.
Job Assignment
In case a tutor turns down the request of a student, this feature can help the admin assign that request to some other tutor or provide the student with a suggestion about other available tutors.
Final Word
In order to provide a more enhanced experience for the user, you can develop a mobile app with the same features. A mobile app is much more accessible and can be operated from any smartphone. Regardless of the type of website or app you want to set up for your online tutoring business, it is paramount to give students great learning experience. Ultimately, they must be able to solve their problems by getting a good tutor on your website or mobile app.
Interested in Launching Your Own Online Tutoring Website or App?