About Project
Tow Piglet offers freight transport and hotshot trucking services in the US. Our goal was to rethink the whole website experience and cater to two audience types – Workers and Hirers. We decided to update the website with a clean theme that feels light and user friendly and integrate subscription-based monetization for the client.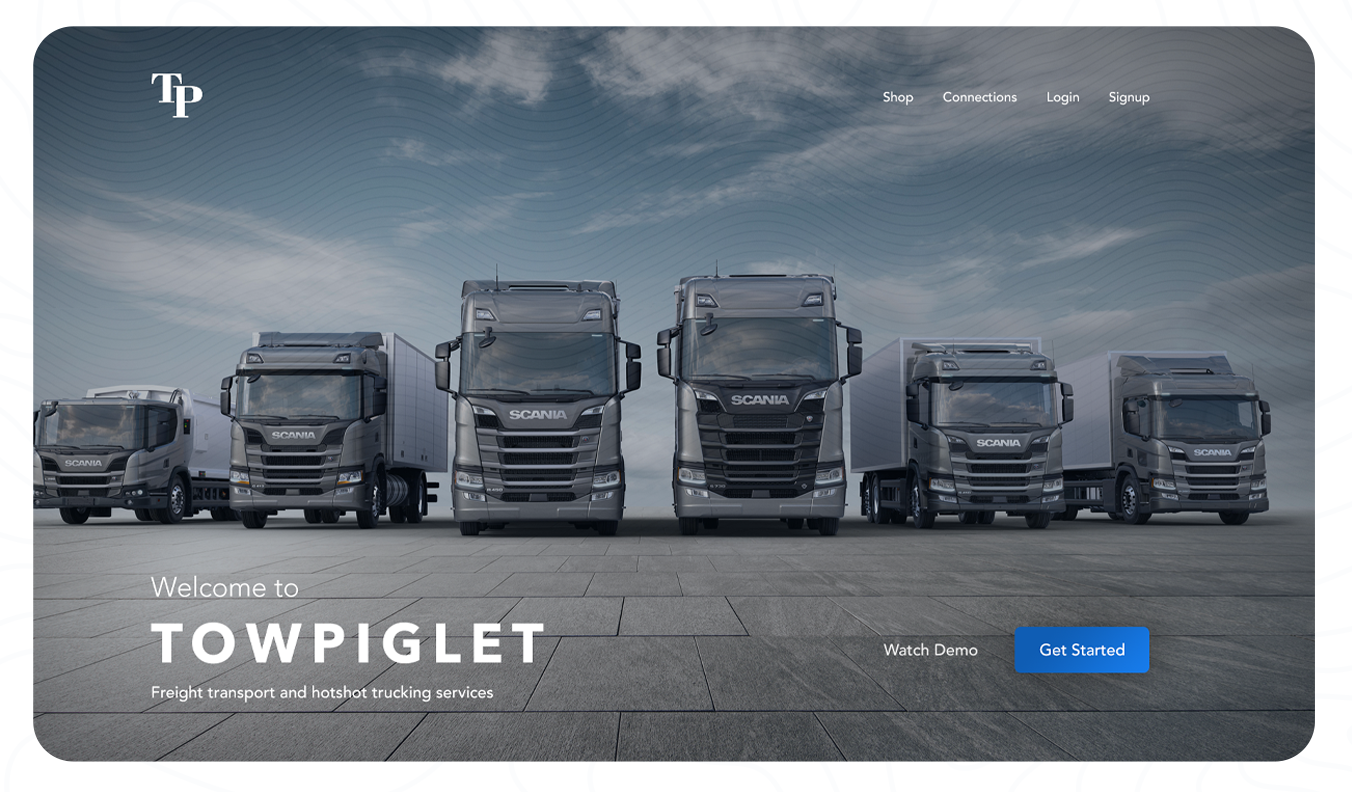 Why Redesign
Style Guide
Typeface
Nunito is a well balanced, highly-readable typeface. The characters have thin, uniform stroke widths that work well for both body and display copy.

Colors
Bright blue theme associated with transportation.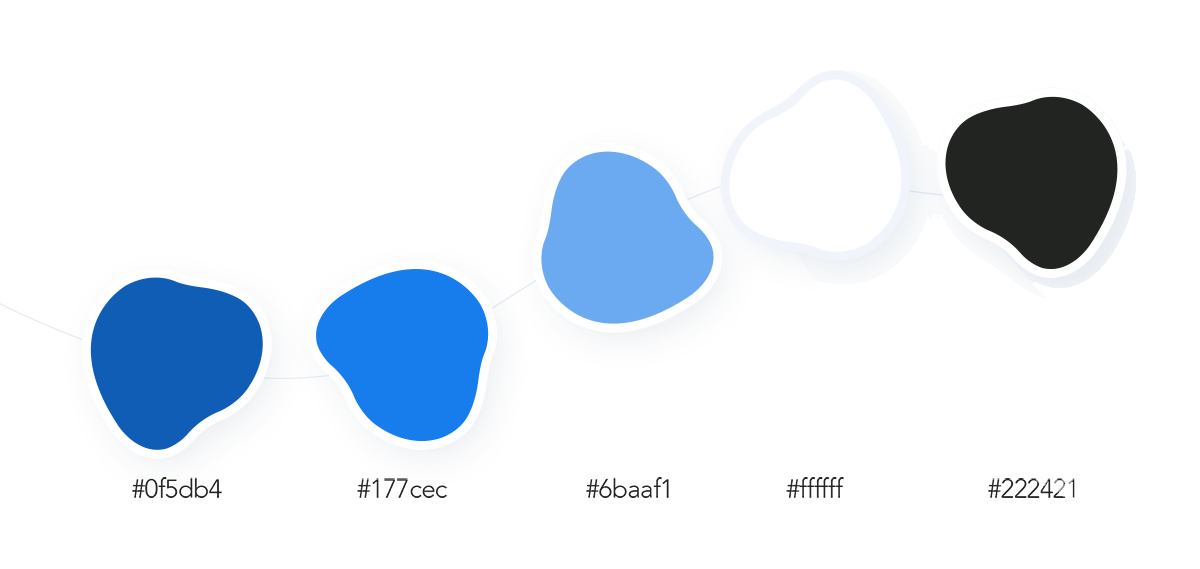 Home
The homepage right away establishes the client's brand as big and solid. A visually striking call to action directs visitors to the next logical step leaving no chance of getting overwhelmed or lost. The client's social media presence is also highlighted.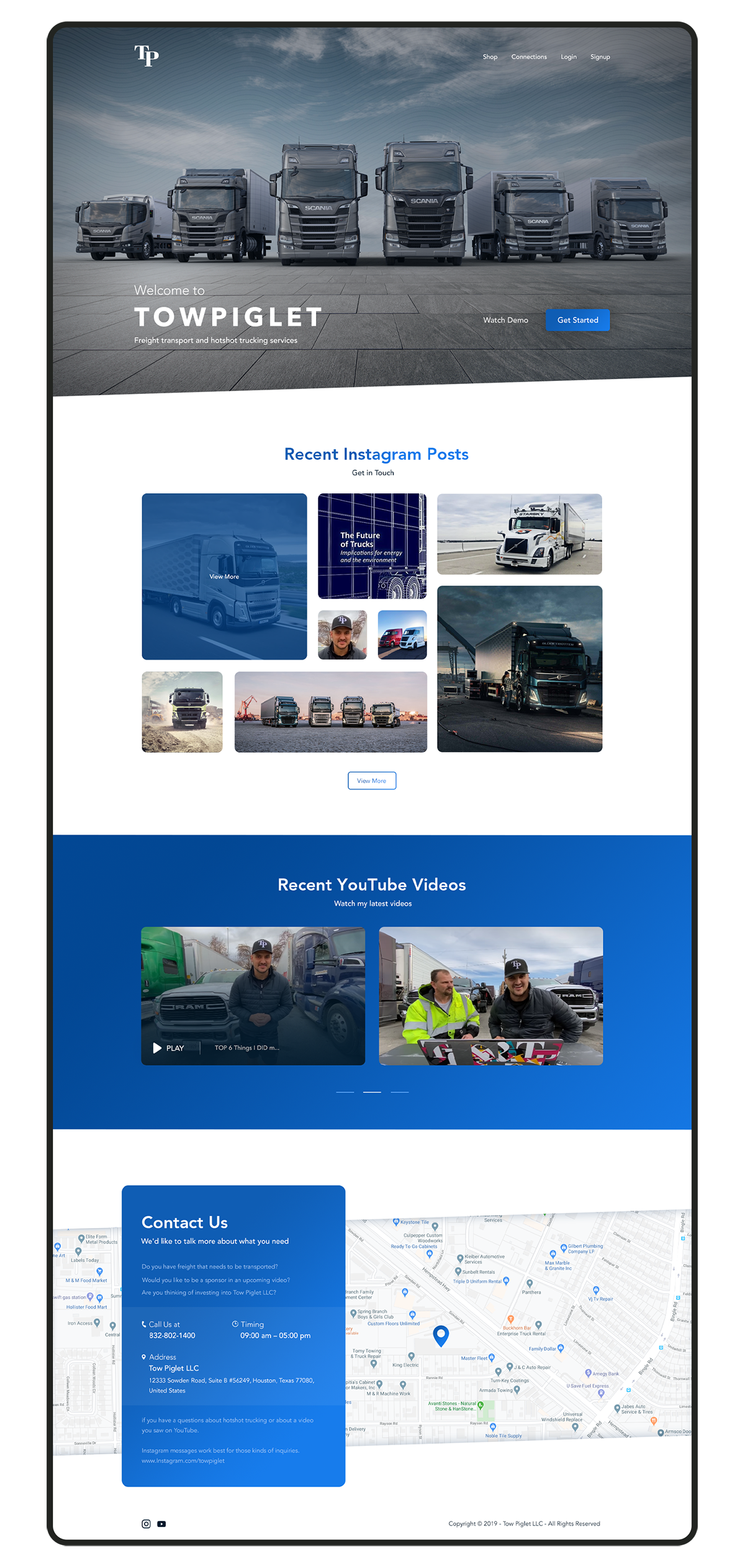 Work / Hire
Want to work or want to hire? Everything in one place.
Work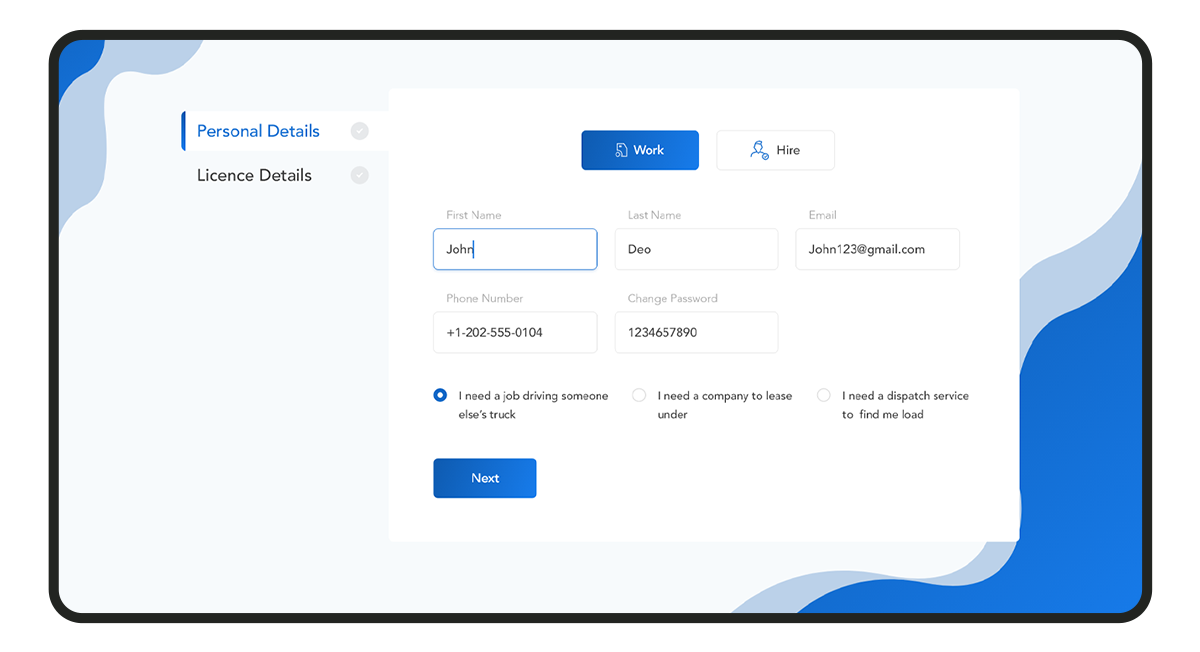 Hire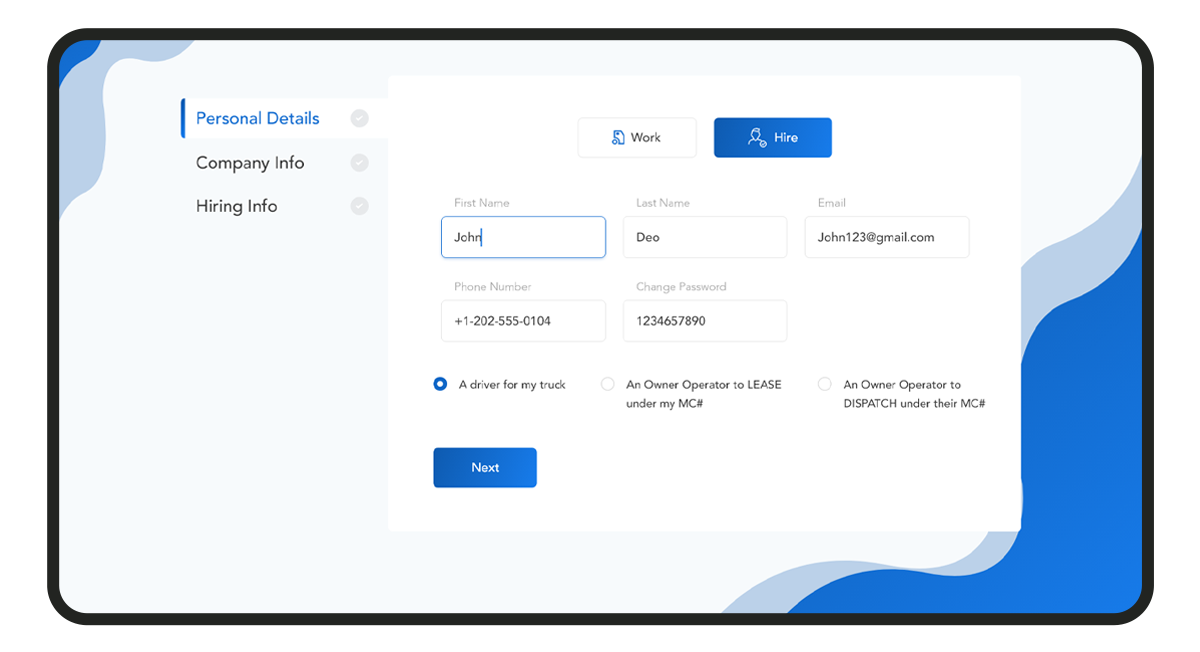 Admin
A complete visual overhaul of the admin panel for better insights and user management.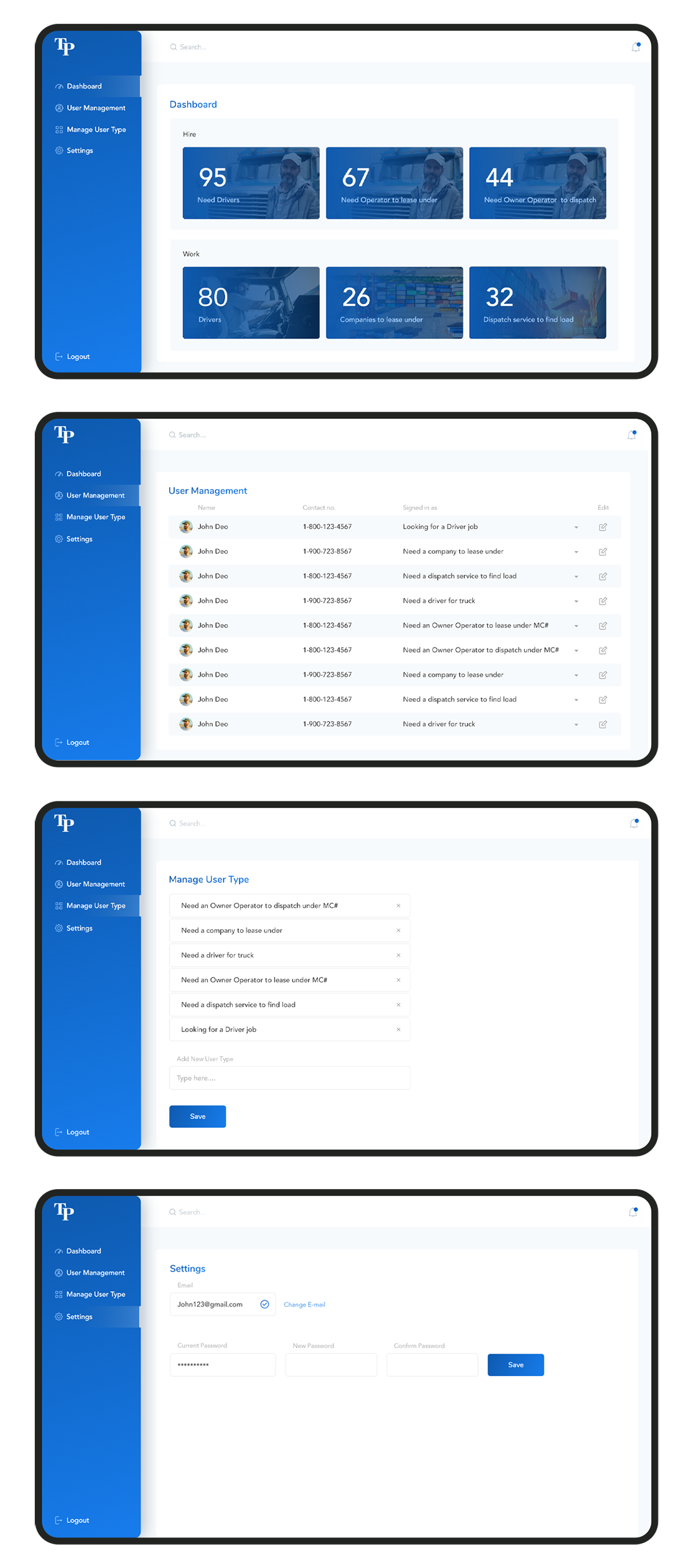 New Feature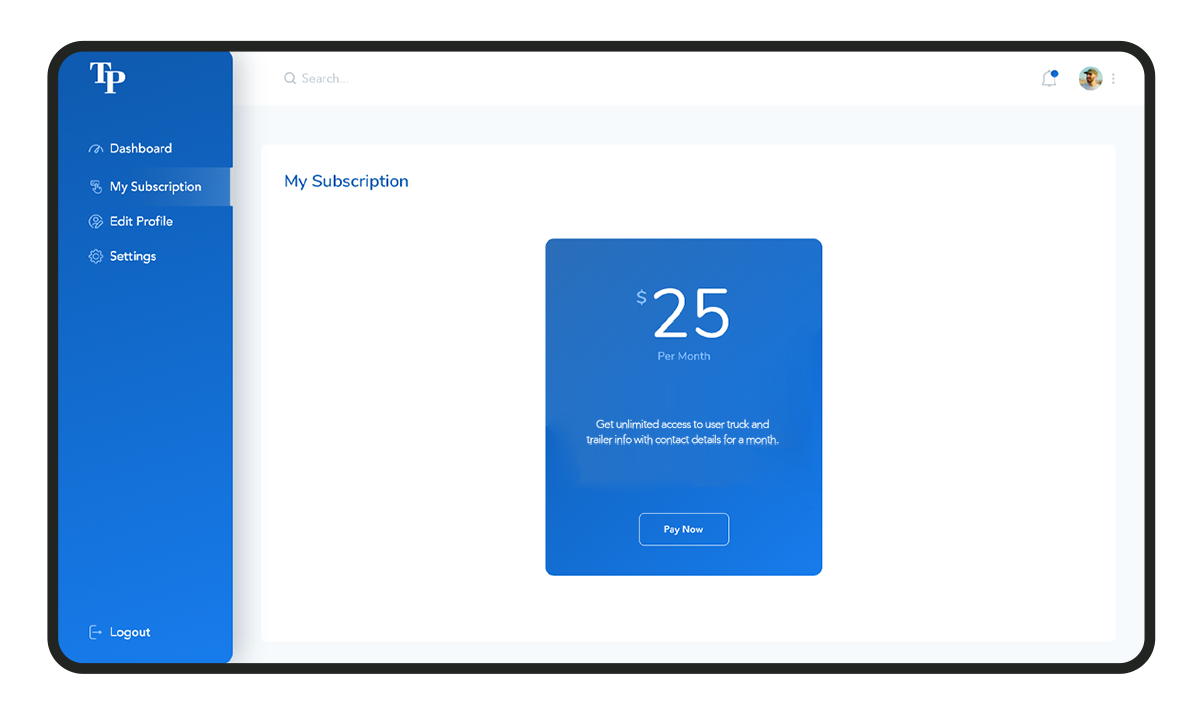 Other Screens
Beautiful welcome screens and feature-rich User Dashboard.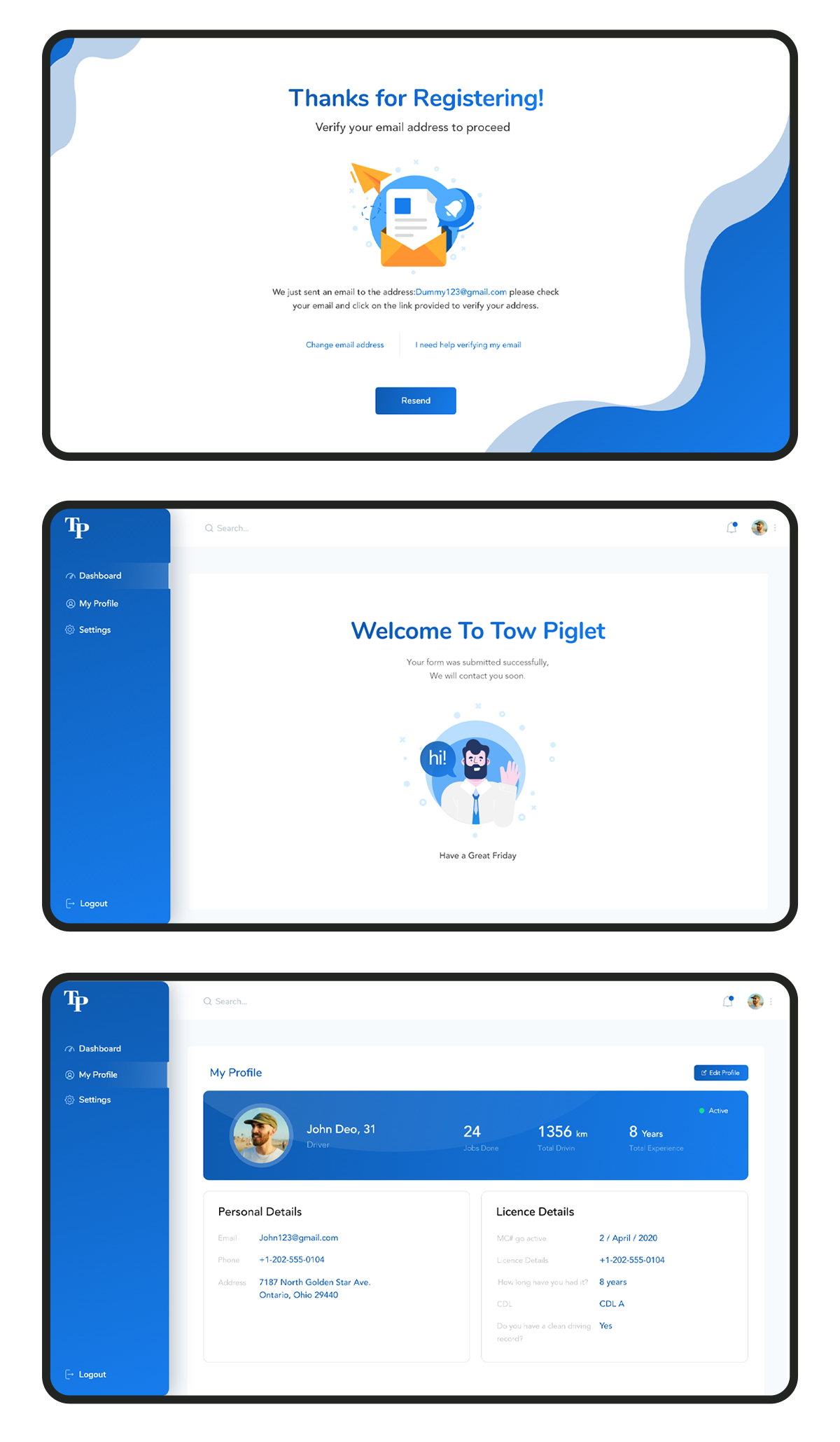 And more things we are working on…
Don't Let Poor Website Design Hurt Your Business.