About Project
UltraPacket brings innovative technological advancement to businesses and individuals by offering powerful servers for flexible hosting. Our goal was to design its website with a modern and cleaner interface using refreshing colors.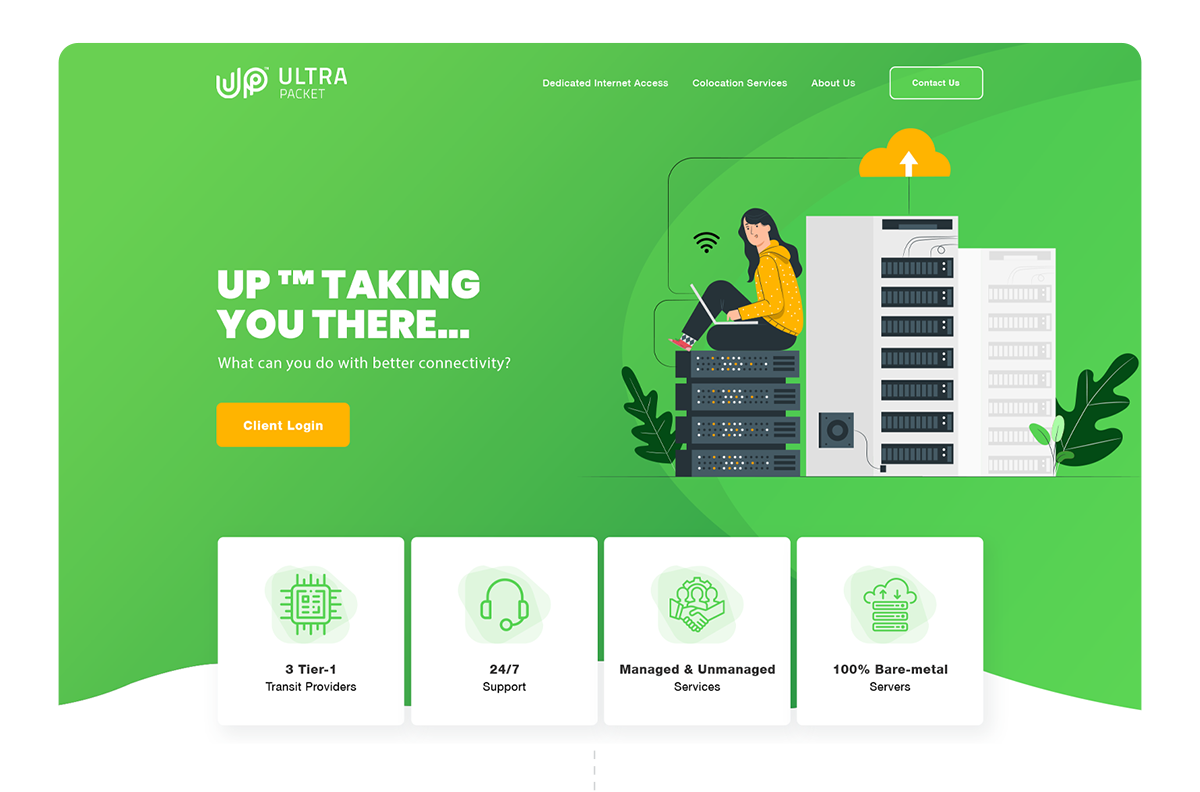 Style Guide
Typeface
We were looking for a typeface with sleek lines and modern sensibilities – can't go wrong with Helvetica there. This font only elevates website design.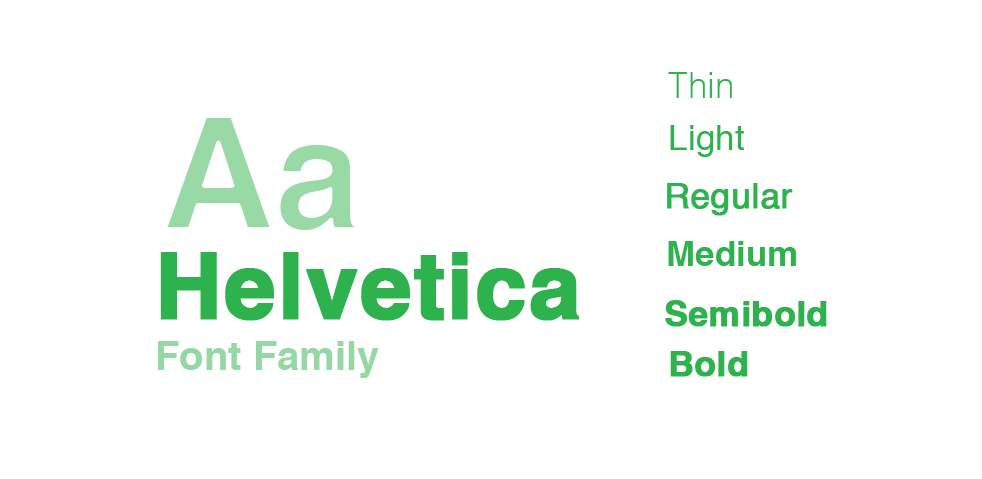 Colors
Vibrant green color usually associated with assurance.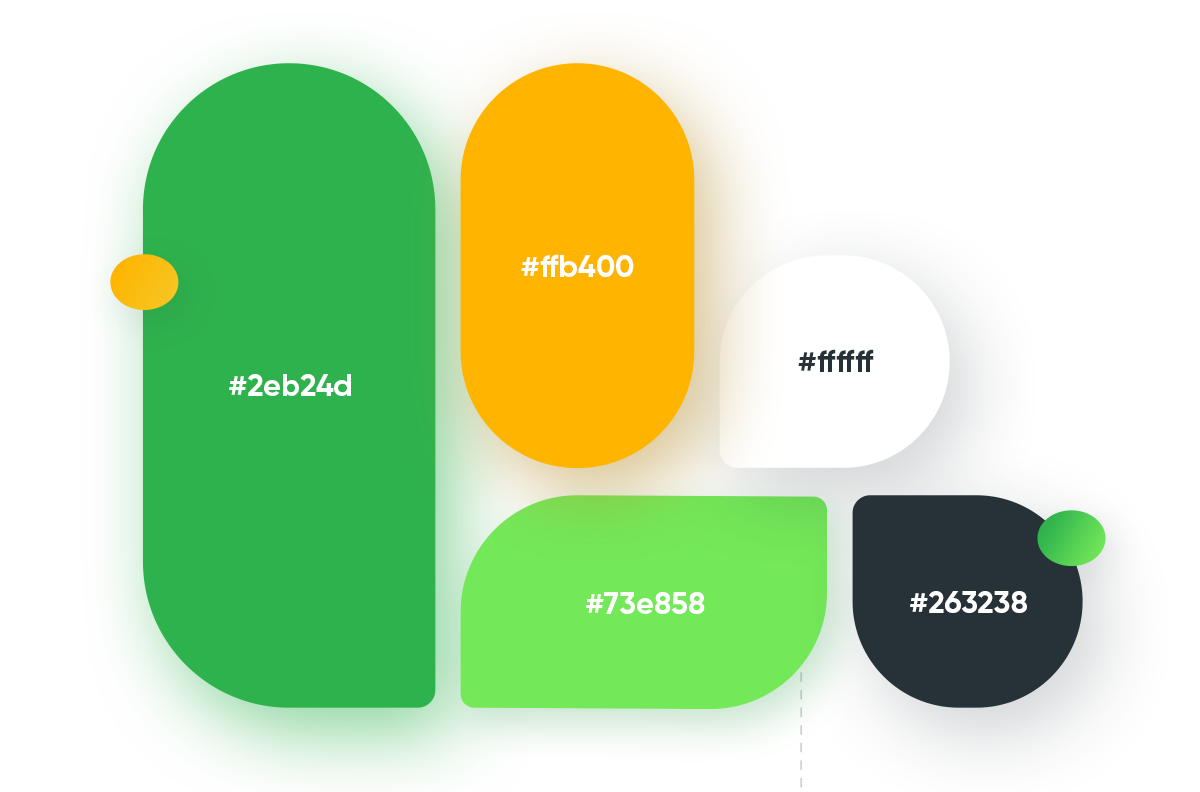 Home Page
Clean design and contrasting colors quickly attract attention. The messaging on the homepage is on point.

About Us
A nice way to introduce the company to its customers. Customers can log in right away or take a peek at the company's mission first.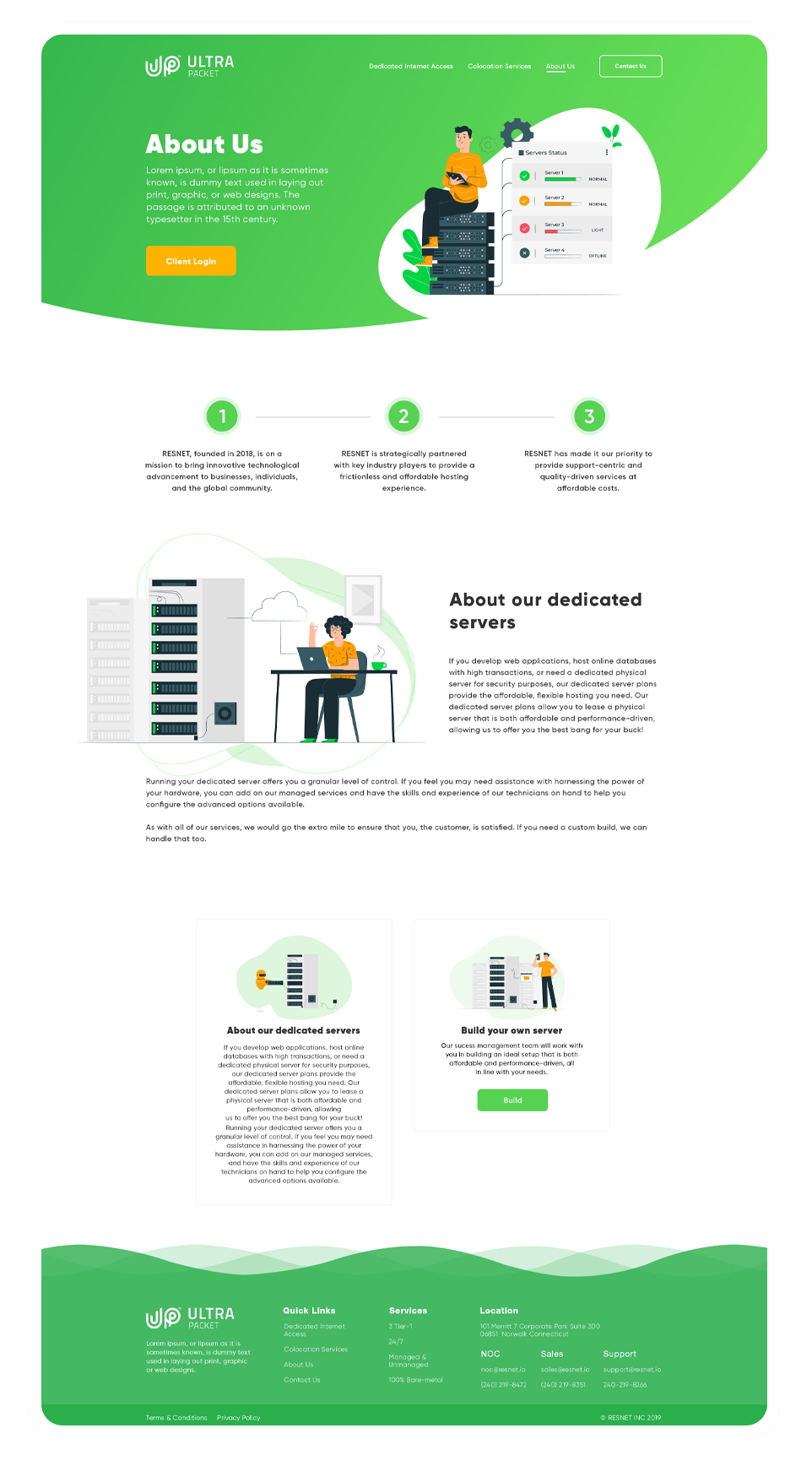 Contact Us
We all know how important a Contact form can be for the success of any business. Contact details are prominently displayed and sending a quick query is only a click away.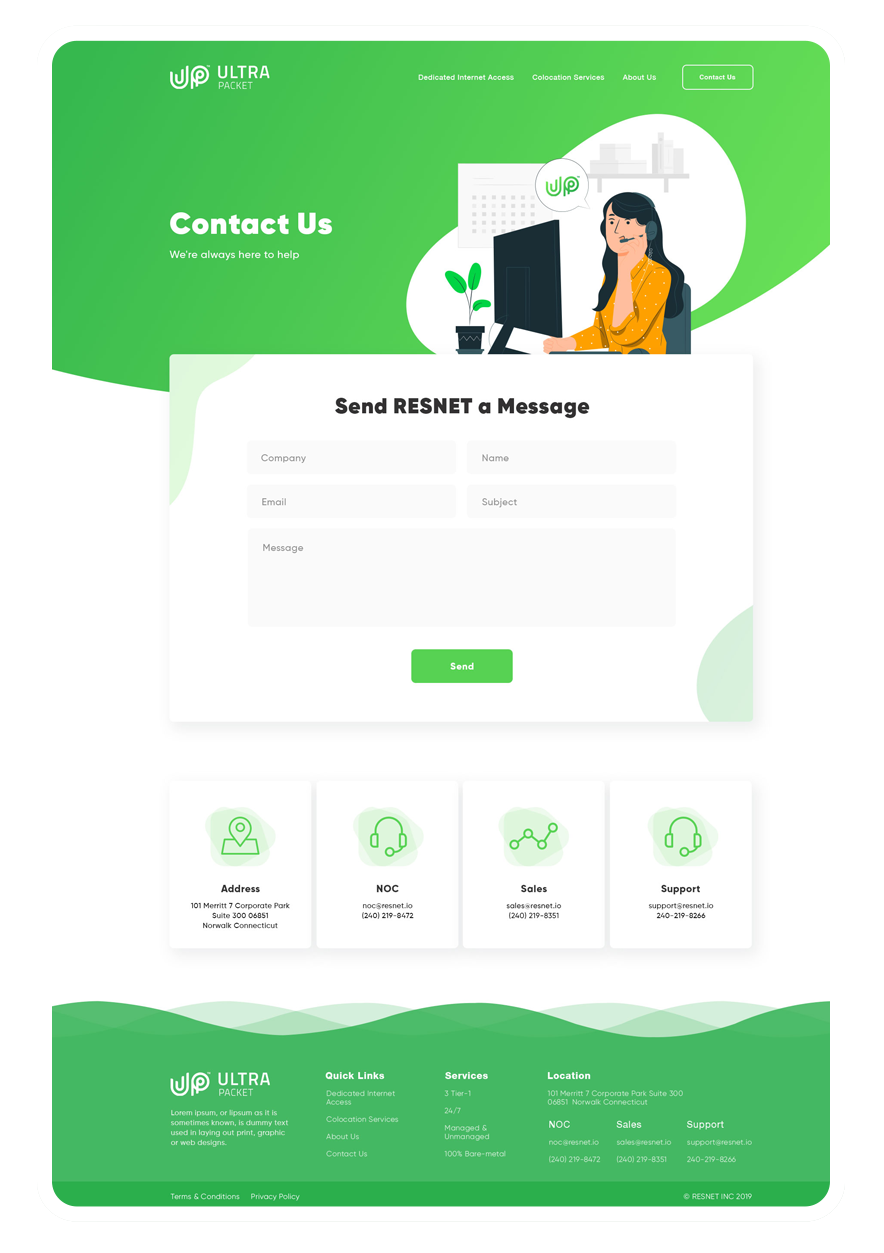 Mobile Responsive
Mobile-friendly layout for increased visibility on search engines and more conversions.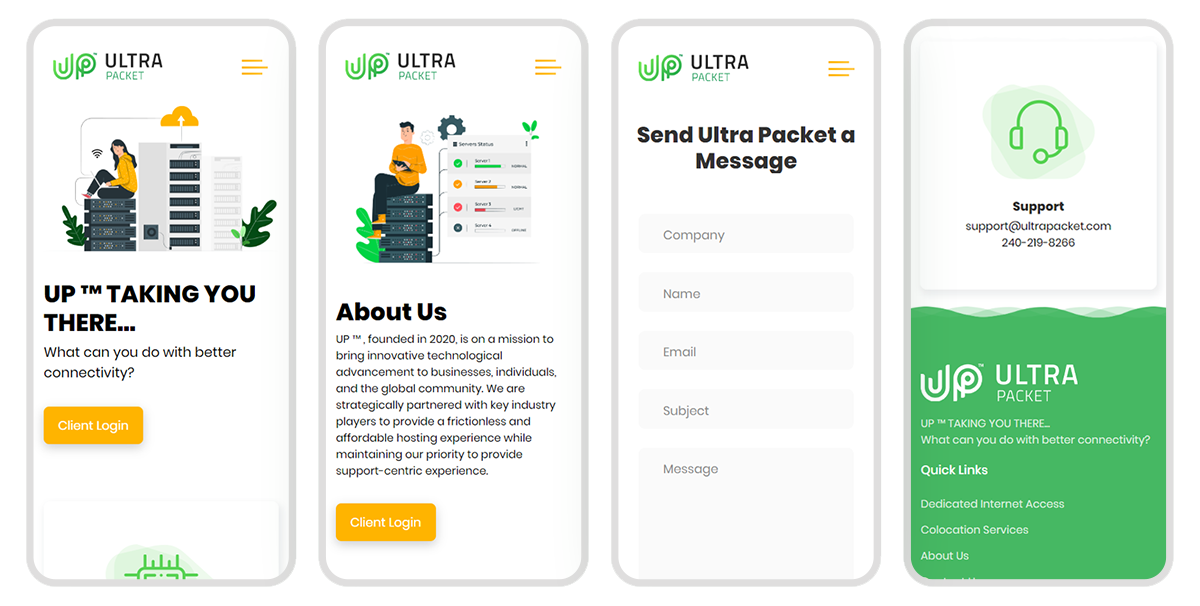 Learn more about how you can improve your website design and performance with these top four tips.
Boost Credibility of Your Business With a Professional Website.